You've seen those cool silicone muffin pans, right? The wonderful world of silicone is not just limited to the kitchen these days. Food-safe silicone is reshaping the 4/20 community for the better, mostly by making all of lives a whole lot easier. From making cleanup faster and making our products more durable, silicone is useful in nearly all parts of the smoking process. From the typical silicone products, like storage containers, to more innovative uses, like a water pipe, we'll walk you through all the benefits and uses of silicone, including how it'll make your life easier.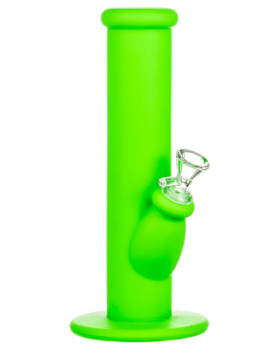 The Perks of Silicone
1. Makes cleanup faster and easier
2. Helps you save money and herb
3. Healthier and cheaper
4. More durable and portable
What is silicone?
A synthetic material made of various ingredients including silica (also known as sand), carbon and hydrogen, silicone sounds super scientific, but it's essentially a type of synthetic rubber that has increased in popularity in the last decade as more people have reduced their uses of plastic due to its toxic properties. While there isn't much evidence backing silicone as a completely safe substance to use, it's considered far better than plastic, as it's a more stable molecule when heated, unlike plastic, which can leach toxic chemicals into your food (or smoke, in our case). When food and liquids are stored in plastic, there are demonstrated reactions of plastic with food, yet these reactions don't occur when food is stored in silicone, which is why the FDA considers it food-safe.
How is silicone used?
You've likely seen silicone in those cute muffin baking pans that are flexible and let you easily pop out the muffins. They're also used a lot in baby bottle nipples and non-stick baking sheets. More recently, however, silicone is making a big appearance in the herbal community in the forms of pipes, storage containers, and cleanup supplies.
---
Swipe for the best silicone jars >>>
---
Quick, Easy Clean-Up
Imagine this: you've just had a nice dab sesh with friends and all went well. Except your dining room table or kitchen counter is now covered in a thousand tiny oil drops that never seem to come off unless you've really put some effort into scrubbing your countertops. The worst part is hands down the dab rig's base--sometimes these will get so sticky that you can't remove them from your countertop--this is a renter's worst nightmare. Fortunately, you can place a silicone dab mat underneath your water pipe and never have to clean again. Your countertops will be protected, and your rig will slide right off (only when you want it to--not in the middle of a dab sesh). Best of all, to clean your dab mat, all you have to do is throw it in the dishwasher. Silicone is dishwasher safe, making cleanup even faster.
---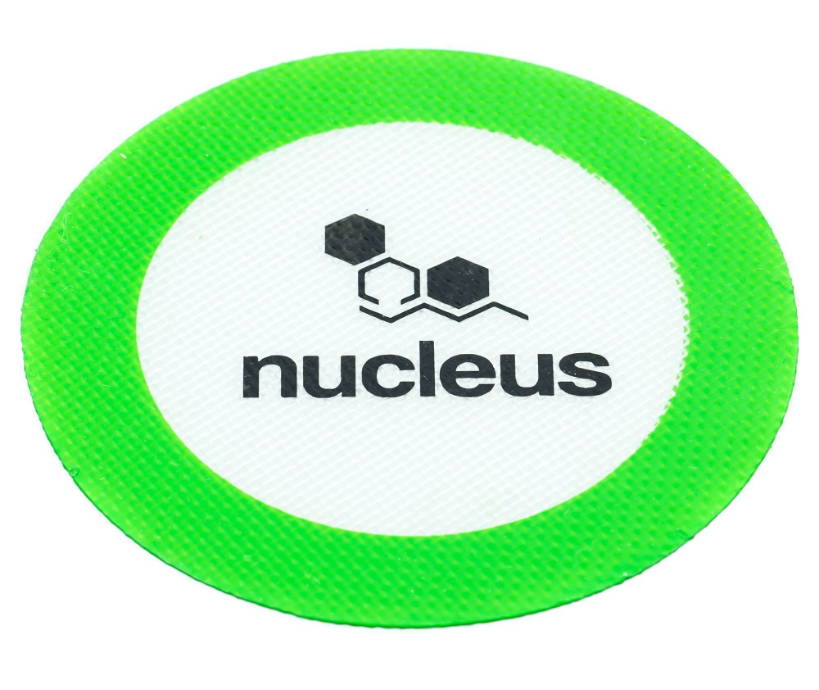 Silicone Dab Mat
Makes cleanup after dab seshes simple and fast. Throw it in the dishwasher when you need a deep cleaning of your dab mat.
---
Save Money
You might have seen one of those beautiful, vintage cigarette cases before: they're typically made of silver with engravings and can hold several cigarettes inside. While we highly recommend these for your pre-rolls, like an OG taster box, this is NOT the place for either your dry herb or waxes. Stuff will get stuck in the case's corners, and it will get sticky and gross as time goes by.
An alternative to this sticky situation is a silicone storage container. You can get silicone cubes or even this special triangle design from PuffCo, which helps to keep even the tiniest of dabs organized. Your dabs and dry herb will slide right off of the silicone and you'll never waste your flowers again. Plus, if you ever need to clean these--throw them right in the dishwasher.
---
---
It's Healthier
As an online headshop, we carry all sorts of pipes and vapes. But if you look closely you'll notice that nearly all of our products are made of either glass, wood or silicone. We're not big proponents of plastics, paints or rubbers, as we know that these items can be hazardous to our health and are often markers of a poor quality products. These sorts of materials are the last thing you want when lighting up, as heat tends to amplify these toxic materials' effects.
For this reason, we're excited to be carrying more and more silicone products that are completely food-safe and don't demonstrate any of the same toxicity levels or properties that plastic does. Silicone also provides a cheaper alternative when you can't get that top-notch hand-carved wooden pipe or extra fancy borosilicate glass pipe. Of course, we still need more research to see how silicone interacts in other ways with food or smoke, but it's definitely better than the plastic products so many head shops are still selling.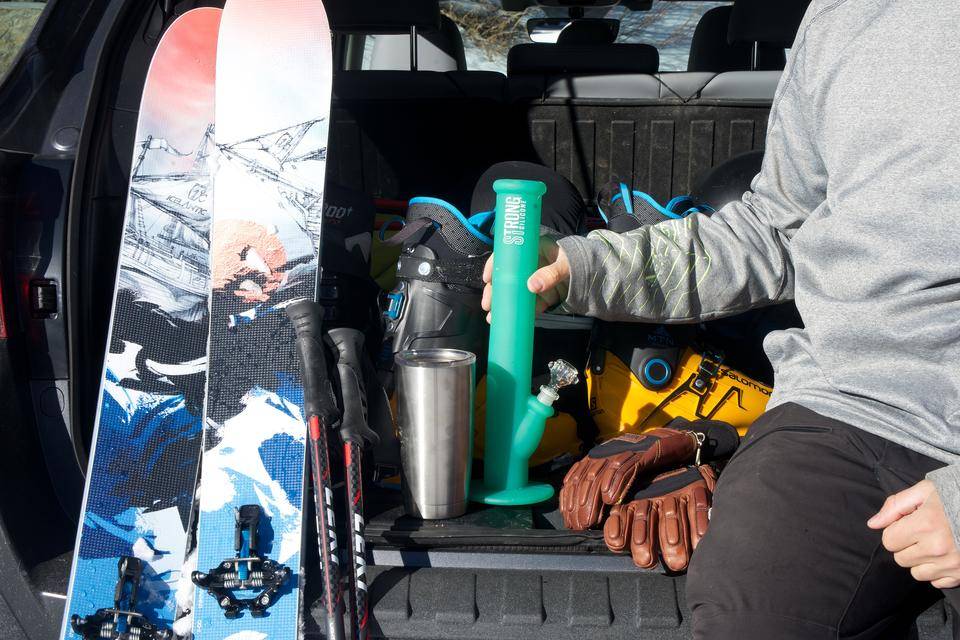 Portable & Durable
If you're an avid outdoors person--or maybe even someone who loves to travel to new cities, you know that space is a luxury. This principle holds true for people who need smaller options to fit tiny apartments and homes in big cities. When you're packing up your next backpack or suitcase, the last thing you're thinking of is bringing your big, fancy glass dab rig, right?
With silicone, space is no longer a problem for tiny suitcases: you can roll up your favorite water pipes and hand pipes with items like a silicone bong from Nucleus or silicone spoon pipe. Stuff them into your suitcase or purse and they'll take up less room than a pair of socks. Plus, there's no need to worry about TSA smashing your glass stuff around--silicone is more durable than plastic, so you can have a stress-free trip knowing your pipe will come out good as new when your plane lands.
---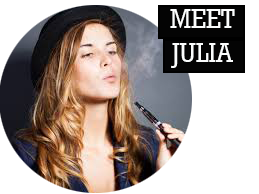 Julia, a flower child hailing from Spain, discovered her love of fresh herbs years ago when she accidentally became head of product at a farm in Oregon.
She loves long walks on the beach, accordion music and of course spending time with her favorite Yocan Evolve D (only in blue though). She promises to not bias her blog posts towards vaporizers too much, but no guarantees.