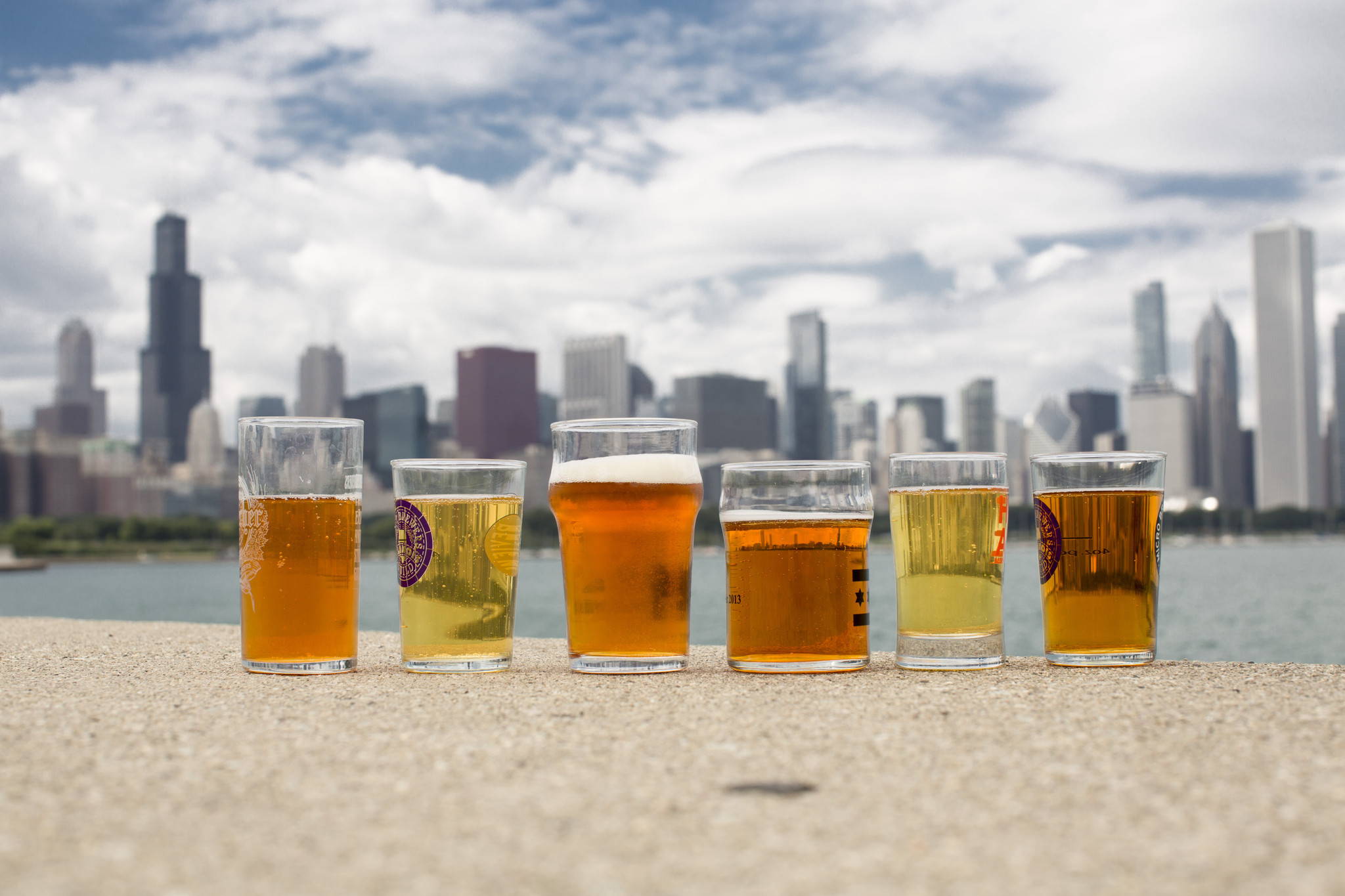 Hops come from the same family as our own favorite herbs. It's no surprise, then, that there's such a massive overlap between craft beer and 420 culture! As a tribute to our fellow tastemakers, we've compiled a list of beer-to-piece pairings for us all to enjoy. A bit biased, we decided to start with the Chicago craft beer scene.
Chicago Tribune's Midwest Beer Guide explains of the "hazy" beer craze: "The classic sharp and bitter hop flavors -- think fresh pine -- are traded for juicy sweetness and, when done well, nuances as orange rind, honey, grass or even fresh marijuana." We've come a long way since reversing the Chicago river for St. Louis to turn into Miller-Coors. (Too soon?)
These are the best Chicago craft breweries according to the DopeBoo crew:
Revolution Brewing

HopButcher for the World

DryHop Brewery

Metropolitan Brewery

Half Acre Beer Co.

Spiteful Brewing
Disagree? Give us a shout on social media, we're always excited to try a new craft brewery. 🍻 Do you still count Goose Island as a Chicago craft beer company? We want to know!
Chicago's craft beer scene also owes a shoutout to herb-leaders in the beer industry: Lagunitas! They've long supported 420 culture with rolling papers (pictured below) and now their first CBD HiFi Hops beer. Lagunitas may have started in San Francisco, but we sure are happy to have them in Chicago now.
---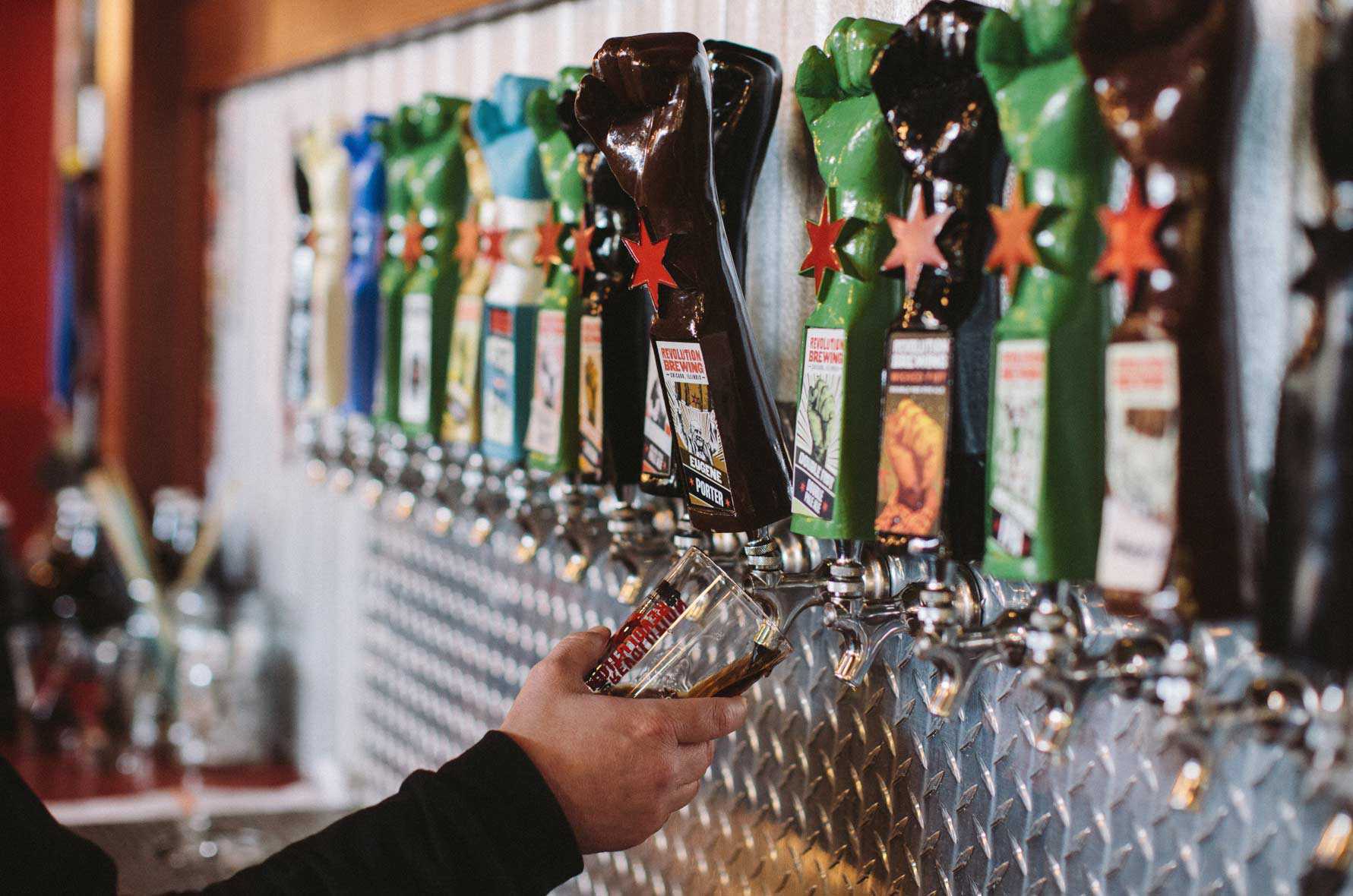 Now for the fun stuff. After much deliberation, we paired local craft beer with the pipes and vaporizers that best channel the spirit of each brew.
Metropolitan Brewing:
A gem of a location zigging-and-zagging through a back road, an alley, and an under-construction warehouse. It's awesome. But this brewery's best qualities don't end at the dope view.
Metropolitan Brewing is best known for German-style lagers. That's why we paired them with FamousBrandz's POUNDS Rocketship. Shaped like a fine Pilsner glass, this brand is also known for their niche: thick-ass glass.
420 Pairing: Metropolitan Flywheel + POUNDS Rocketship
Hop Butcher for the World:
HopButcher tries something new with every brew. They're always the first to try cutting edge hop strains and hybrids like Eureka hops, Motueka hops, even Lemon Drop hops!
That's why we matched them with STAX. Austin's GRAV Labs also masterfully executes game-changing creations. (Via scientific boro glass instead of innovative hop combos.) STAX modules let you experiment with brand new bong tech without making a major commitment. Snag 'em by the bundle or by individual mouthpiece, base, or perc filter.
Pro tip - a glycerin chiller keeps it crisp as an ice-cold brew that you can even store right inside the beer cooler.
420 Pairing: Hop Butcher + GRAV Labs STAX Modular Pipes