Are you a fan of waking and baking? If so, you're going to love this cinnamon-apple oatmeal that has a floral twist. The simple — yet delicious — breakfast (or snack) is guaranteed to lift your spirits and warm your belly. Only a few ingredients are required, and they all boast health benefits!
For instance, oats are high in fiber (which supports good digestion), cinnamon supports healthy blood sugar levels, walnuts are high in omega-3 fatty acids (support optimal brain health and good digestion), and apples are high in fiber, vitamin C, and antioxidants.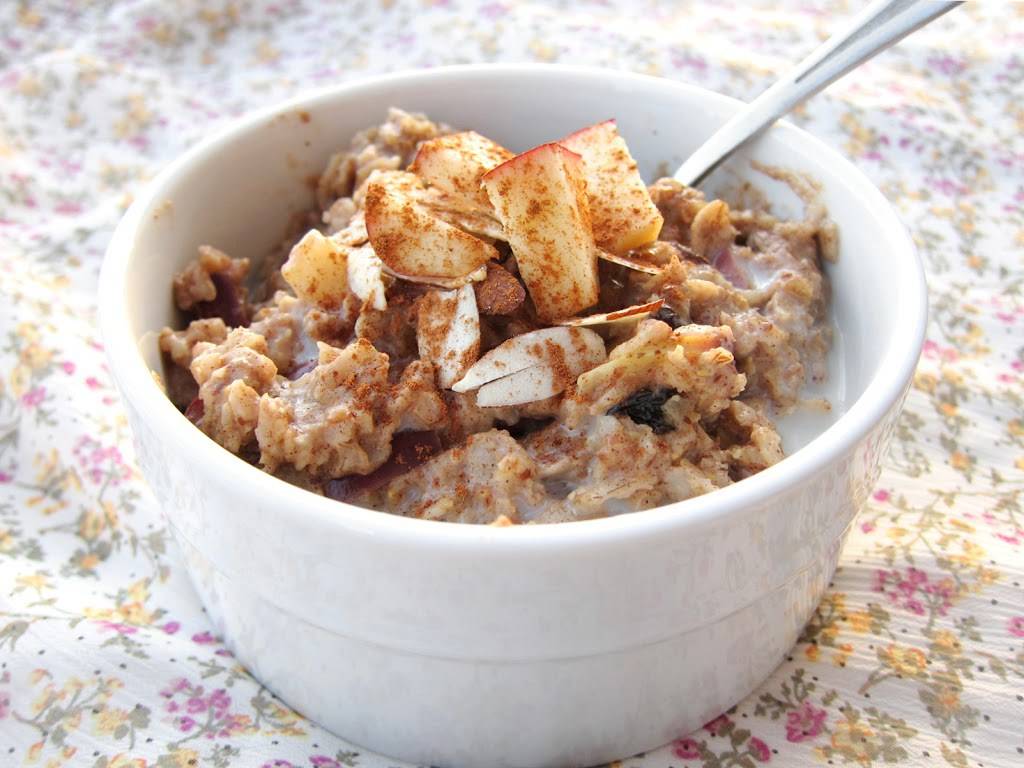 I recommend using infused coconut oil for this recipe. Unlike butter, coconut oil reduces inflammation in the body, supports a healthy metabolism, and actually combats bacterial infections. Even before it's infused, it qualifies as a "super food."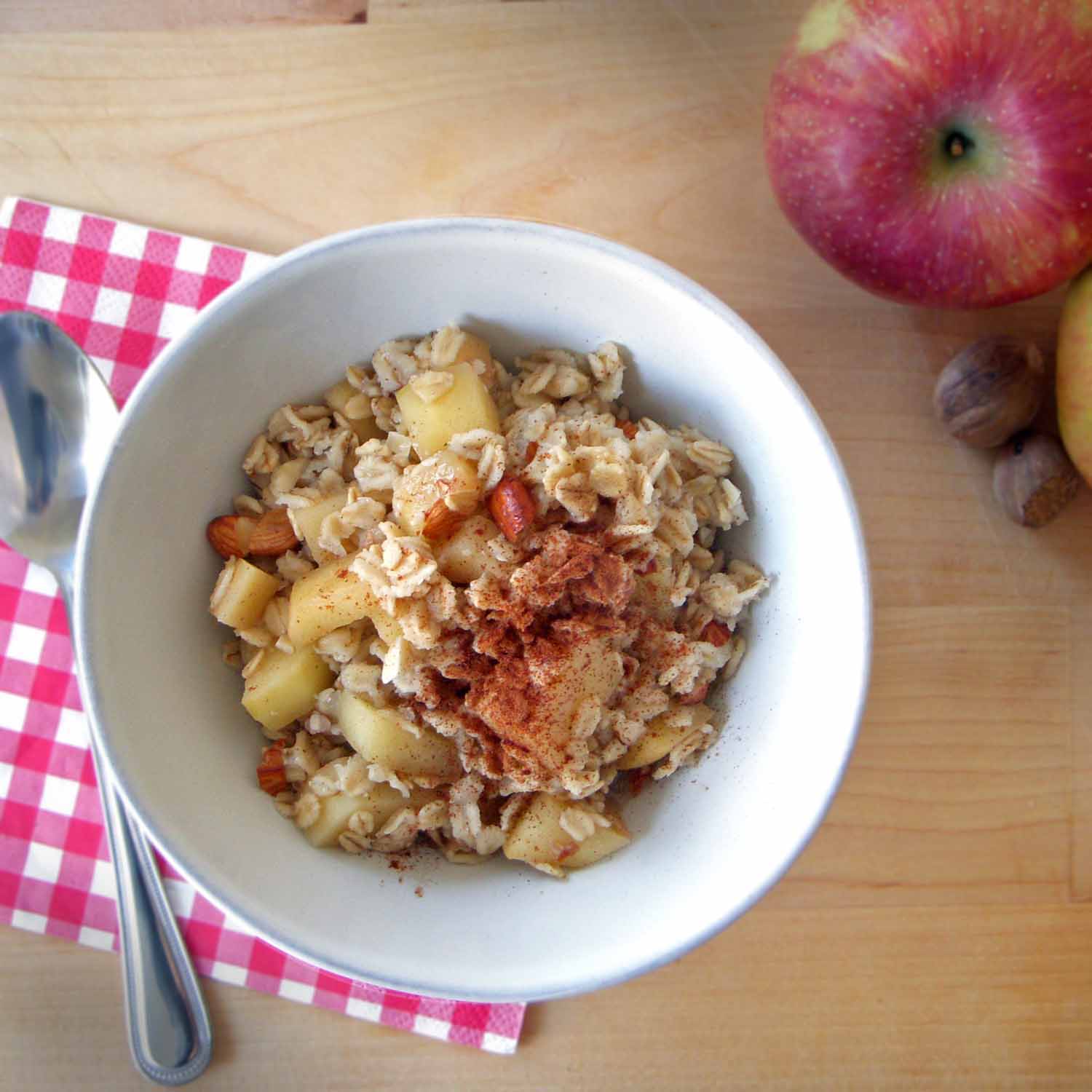 Cinnamon-Fruit Oatmeal (Vegan):
Preparation Time: 10 Minutes
Serving Size: 2
---
Ingredients:
2 Tbsp infused coconut oil
2 apples, peeled, cored and diced
1 cup water
1 tsp vanilla extract
1/4 tsp cinnamon
1/2 cup old fashioned rolled oats (not instant/quick oats)
1/2 cup fresh fruit (bananas, mango, etc…)
2 tbsp chopped walnuts (optional)
1 tbsp ground flax seed (optional)
1/4 cup raisins (optional)
---
Directions:
Heat medium-sized pot to medium-high heat; add diced apples and sauté for 2-4 minutes.

Add 1 cup water, vanilla, and cinnamon. Bring to a boil.

Pour in oats and reduce heat to a simmer; cook for about 5 minutes.

When the oats are soft, add desired fruit (bananas, mango, etc…) and stir in. Continue to cook until heated through.

Remove from heat. Cover and let stand 15 minutes or until thick. Mix in the walnuts, flax, and raisins. Serve and enjoy!
This breakfast is especially delightful on chilly mornings. Share this floral recipe with your friends, family members, and flower-friendly colleagues.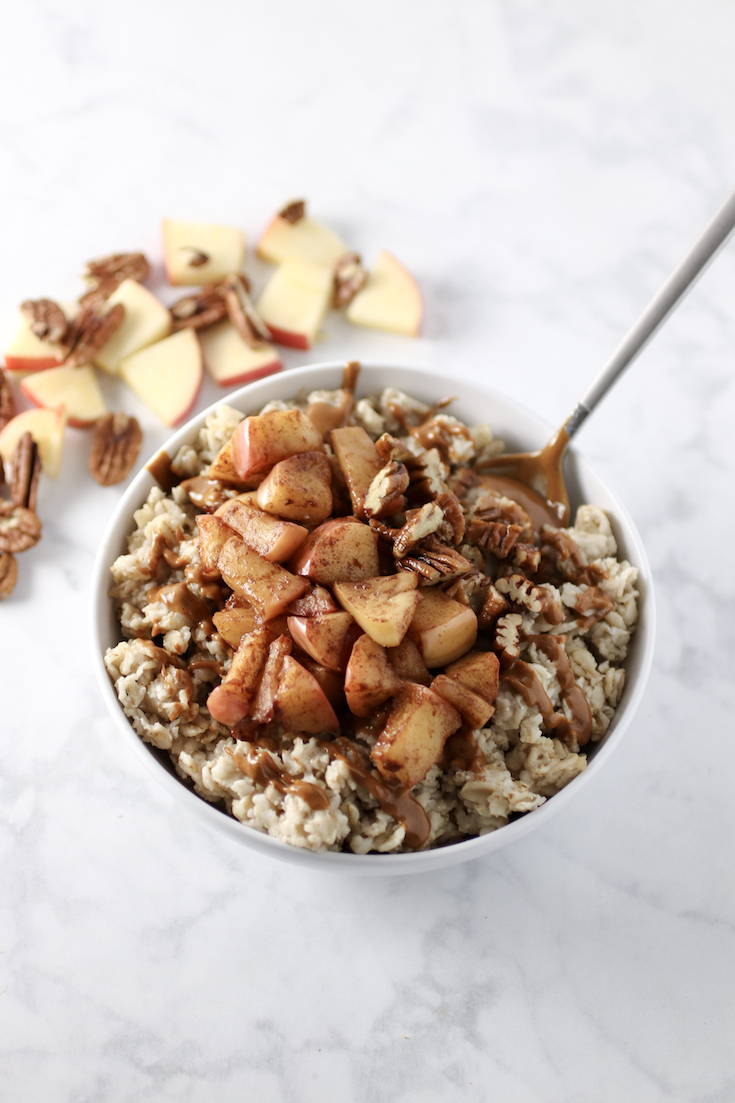 ---
Snag A New Culinary Companion:
 ABOUT THE AUTHOR