Are you a fan of vapes? We bet you will be after reading this.
Maybe you're like us -- you love the idea of clean, pure vapor. You tried some early models. They just didn't live up to the grand idea when it came to loading it up and taking a puff. The Volcano Vaporizer was the 90's first miracle vaporizer that set the bar modern vapes still strive for when it comes to fresh flavors and powerful inhales. Other than that: it was only in the last few years that vaporizer tech -- especially in portable vapes -- became worth the investment. And, man, have they gotten good.
From adjustable vapes for customized cloud-making to fun smartphone apps; there are lots of new and fascinating trends shaping today's vaporizer industry. This guide will walk you through all the best vaporizer upgrades and which vapes are rocking them.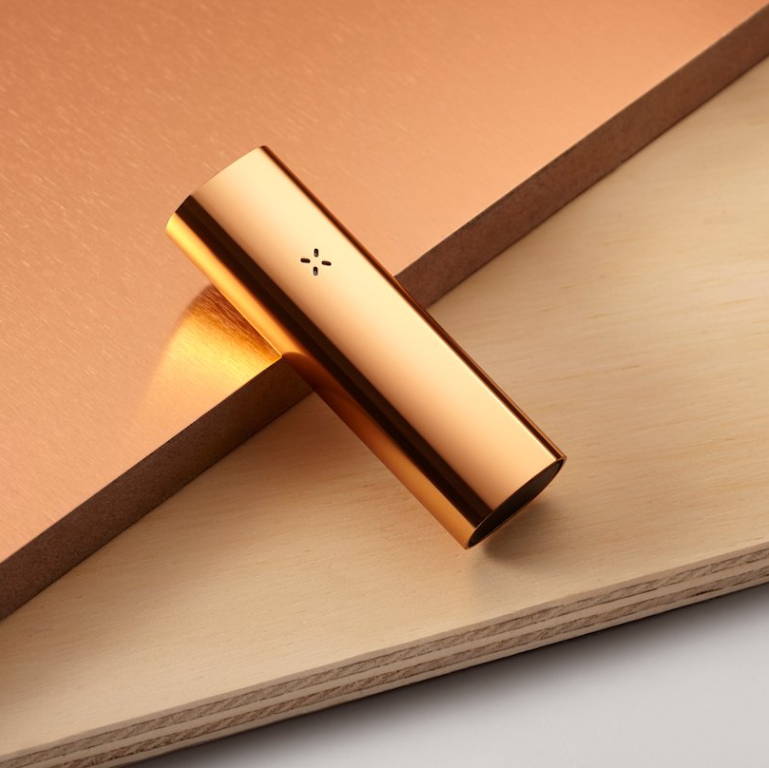 Top 6 Vaporizer Features of 2018:
Adjustable Airflow

Built-In Stir Stick & Dab Tools

Water Pipe Attachments

No-Button Inhale Activation

Smartphone Apps

Customizable Temps & Attachments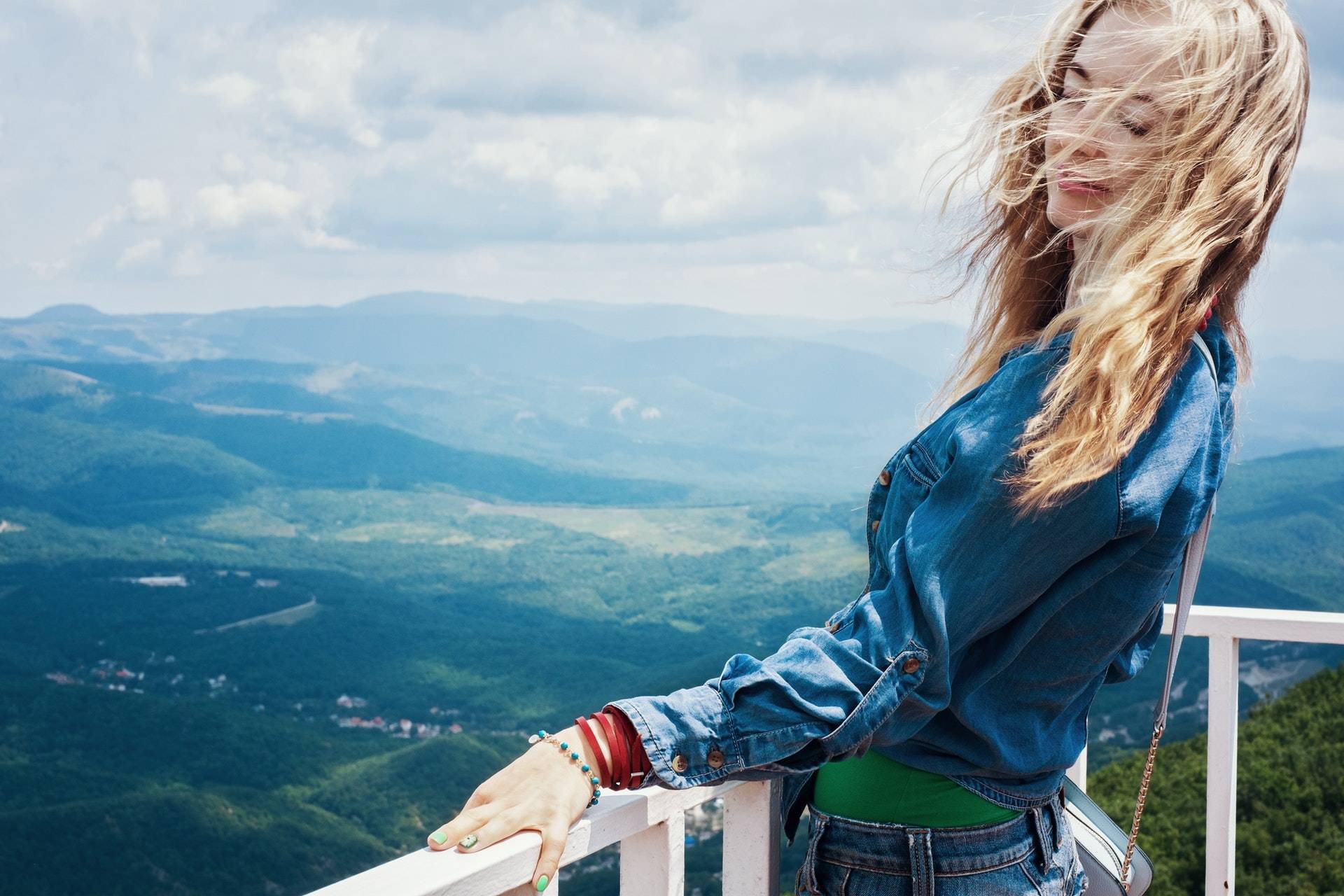 Vapir Rise
Desktop Vaporizer, $249.99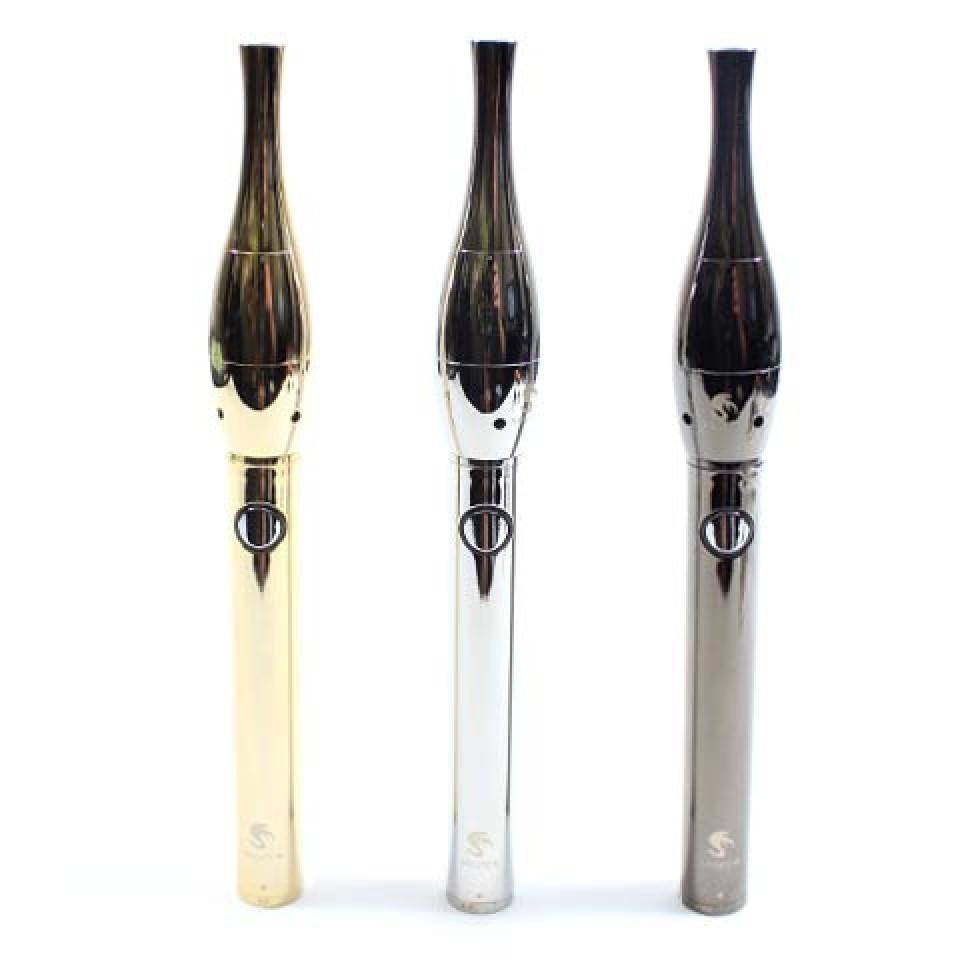 Source Orb Kit
Dab Pen, $109.99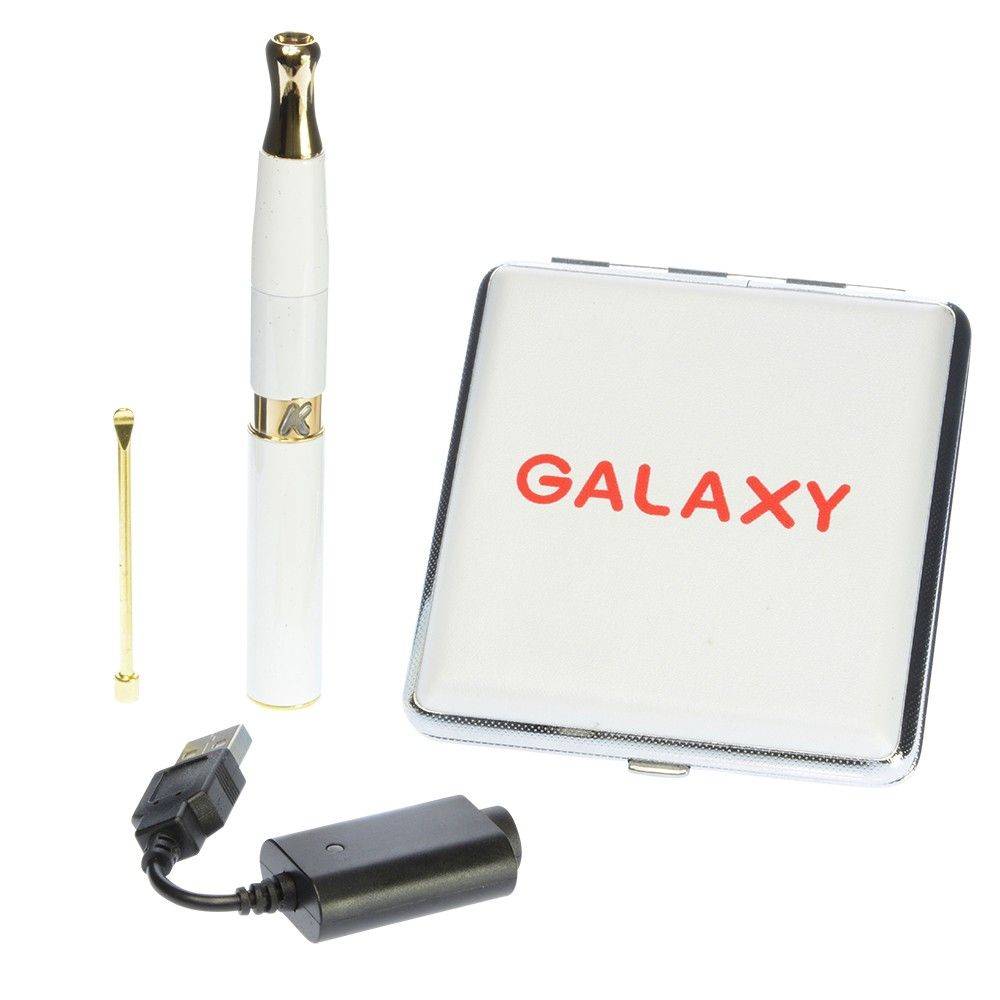 Galaxy Pen
Vaporizer Pen, $109.99
Pipes have a carb hole, so why shouldn't you be able to control the airflow on your vape? This feature makes the difference between a casual, comfortable "sip" and straining or struggling to get the right inhale.
Airflow control also helps you customize cloud size: more airflow means a more massive cloud (which is great for executing excellent vape tricks). But say you're at a concert and want a strong, discreet cloud. That's a good time to lessen the airflow for a more concentrated puff.
In the future, we expect most pens will give you control over airflow with an easy twist of the mouthpiece, or maybe even an app... For now: this feature is most precise in desktop vaporizers.
---
7th Floor Sidekick
Portable Vaporizer, $299.99
Remember taking home your first vape? It probably came with a full set of cleaning instruments, charging devices and maybe replacement cartridges. While at first it's somewhat fun to take apart your vape to clean and examine it, it get olds really fast. Especially when the whole point of dabbing is to simplify your typical smoking or dabbing routine. You shouldn't be spending precious time on a little pen designed to be small and easy. Fortunately, many designers have been taking things to the next level with built-in tools that are stored conveniently in your vape. Talk about simplicity!
There's more built-in features that are surfacing on the market these days too: one of our favorite high-end vapes, the 7th Floor SideKick vape, actually features a stirring device inside the chamber that mixes your dry herb for you at the touch of the button, so you never have to open the vape to make sure everything is well-incorporated. It's kind of like a KitchenAid mixer for your fresh herbs . . . but smaller.
The Best Built-In Vapes: Prism+ (built-in splashguard); PuffCo Plus Mouthpiece (built-in dab tool); 7th Floor Sidekick (built-in dry herb stir stick).
---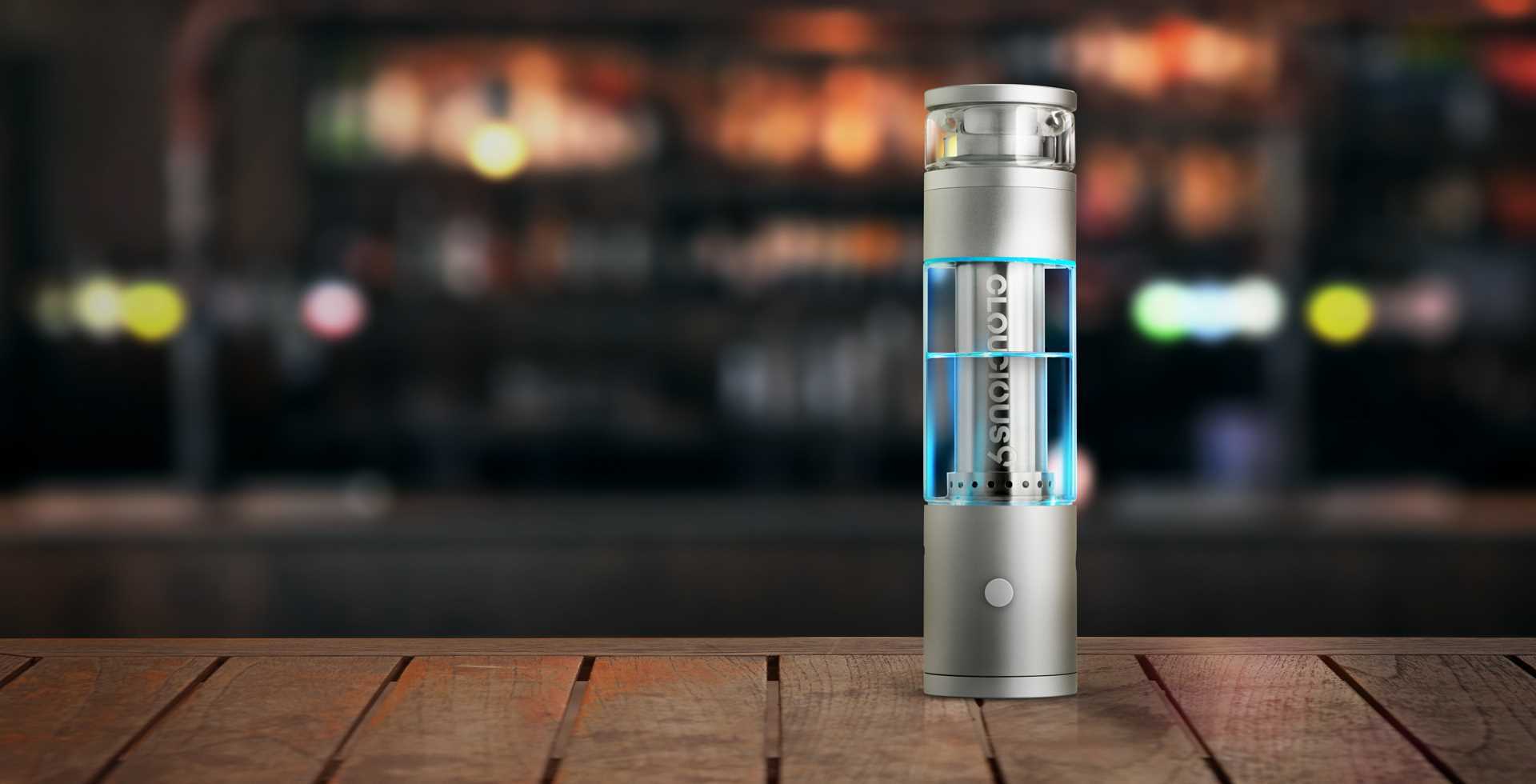 Hydrology9
Portable Vaporizer, $249.99
Whether you're a die hard vape fanatic or simply a lover of herb in all forms, you must give a nod to OG water pipes. These masters of filtration inspire and inform the vapes we love today, by giving off less invasive herb byproducts that have been filtered and percolated for you to enjoy. If you really want to take things to the next level, you can actually now buy some forms of vape/water pipe combos.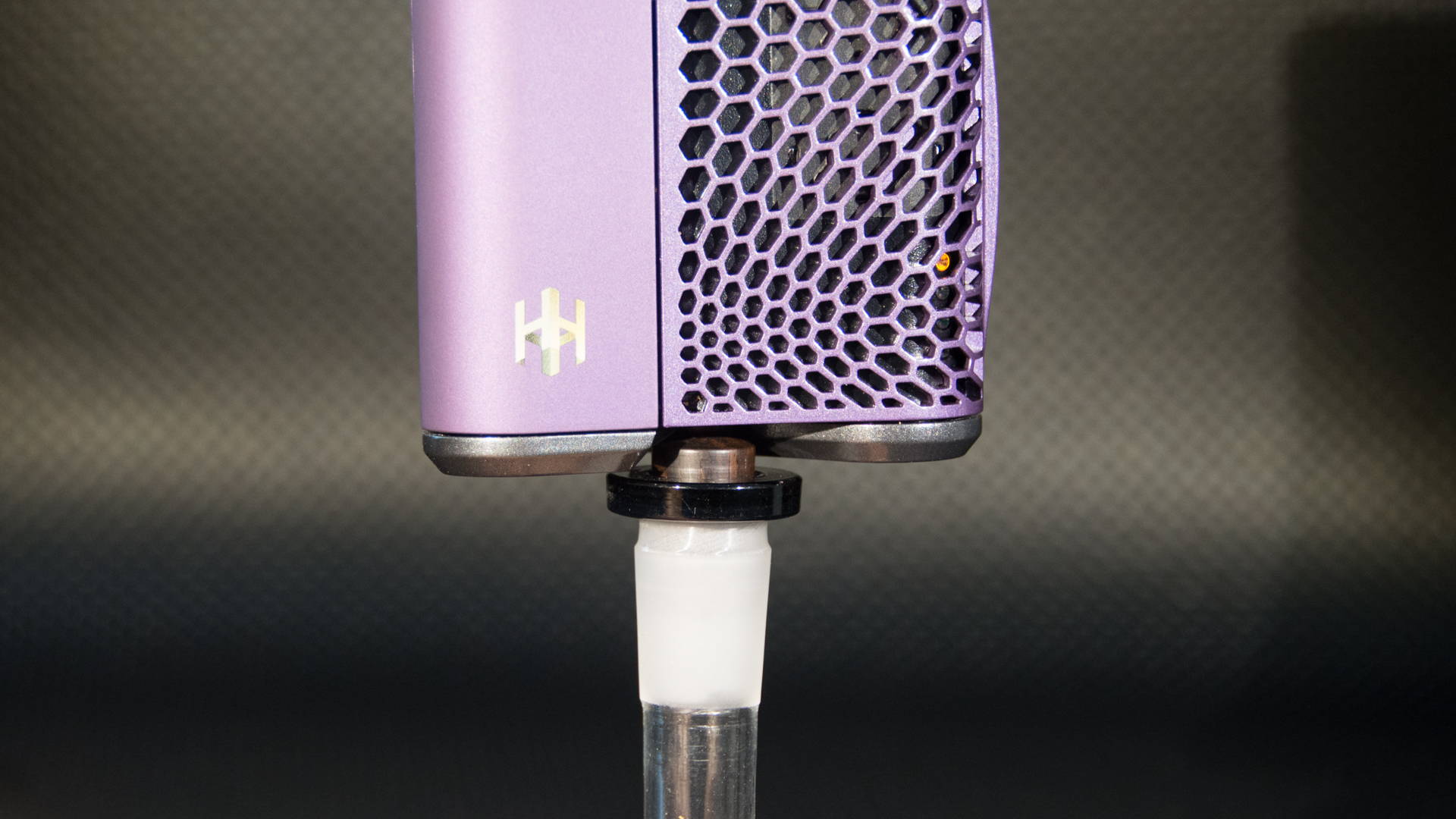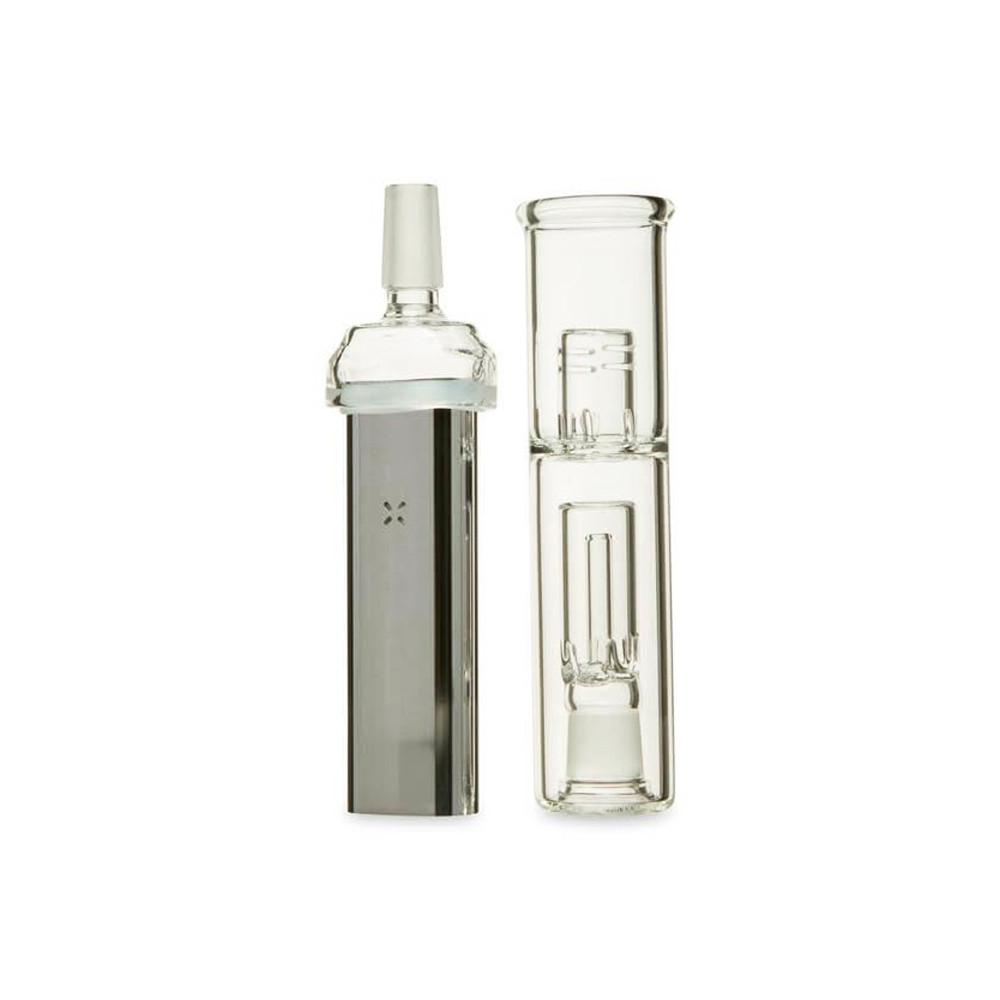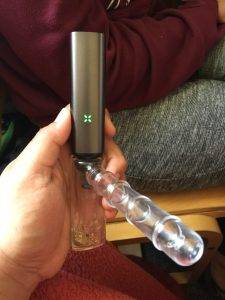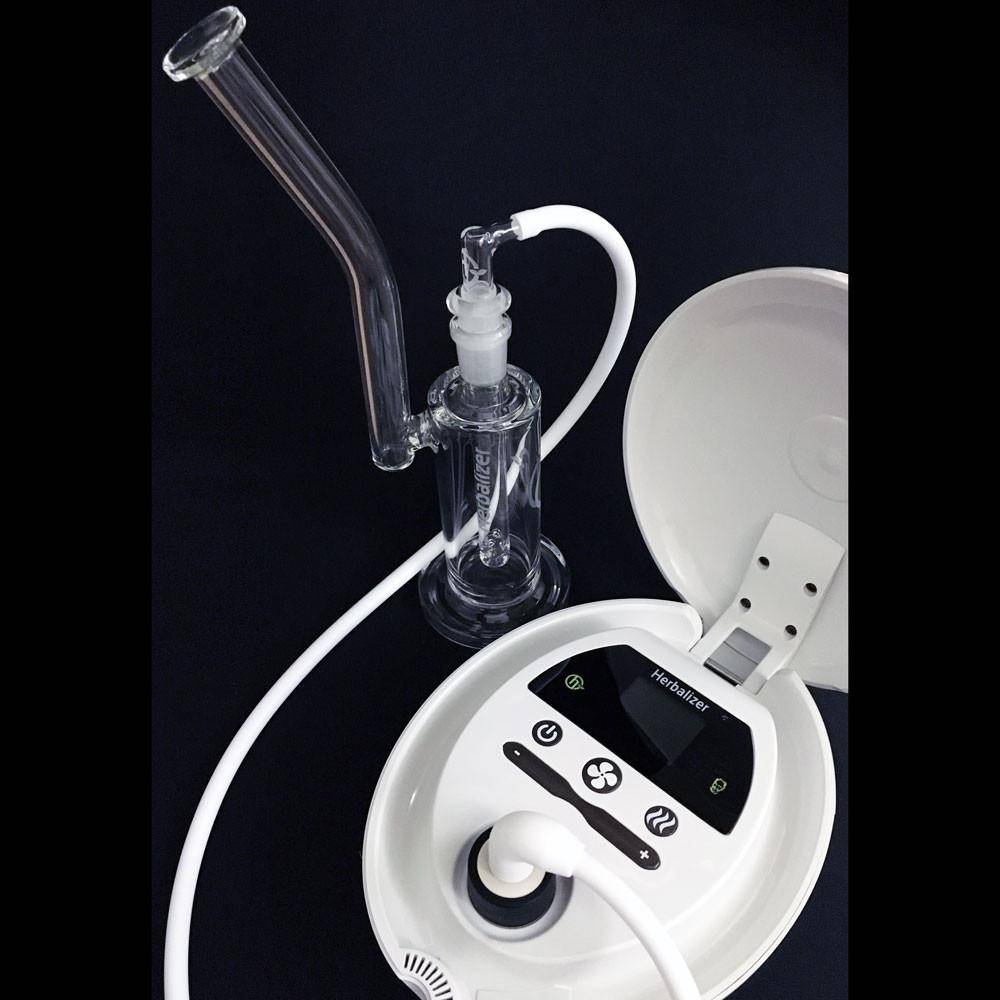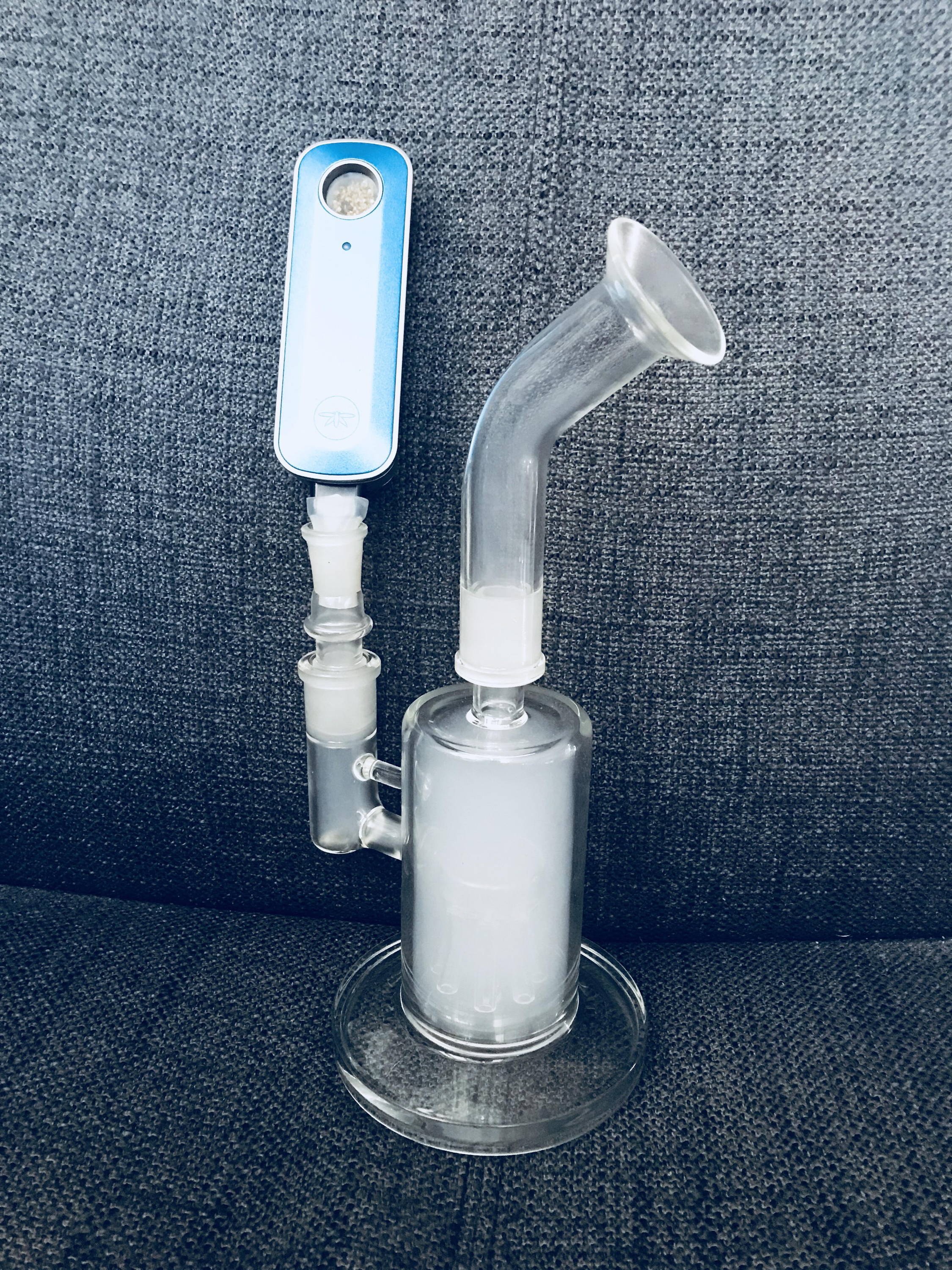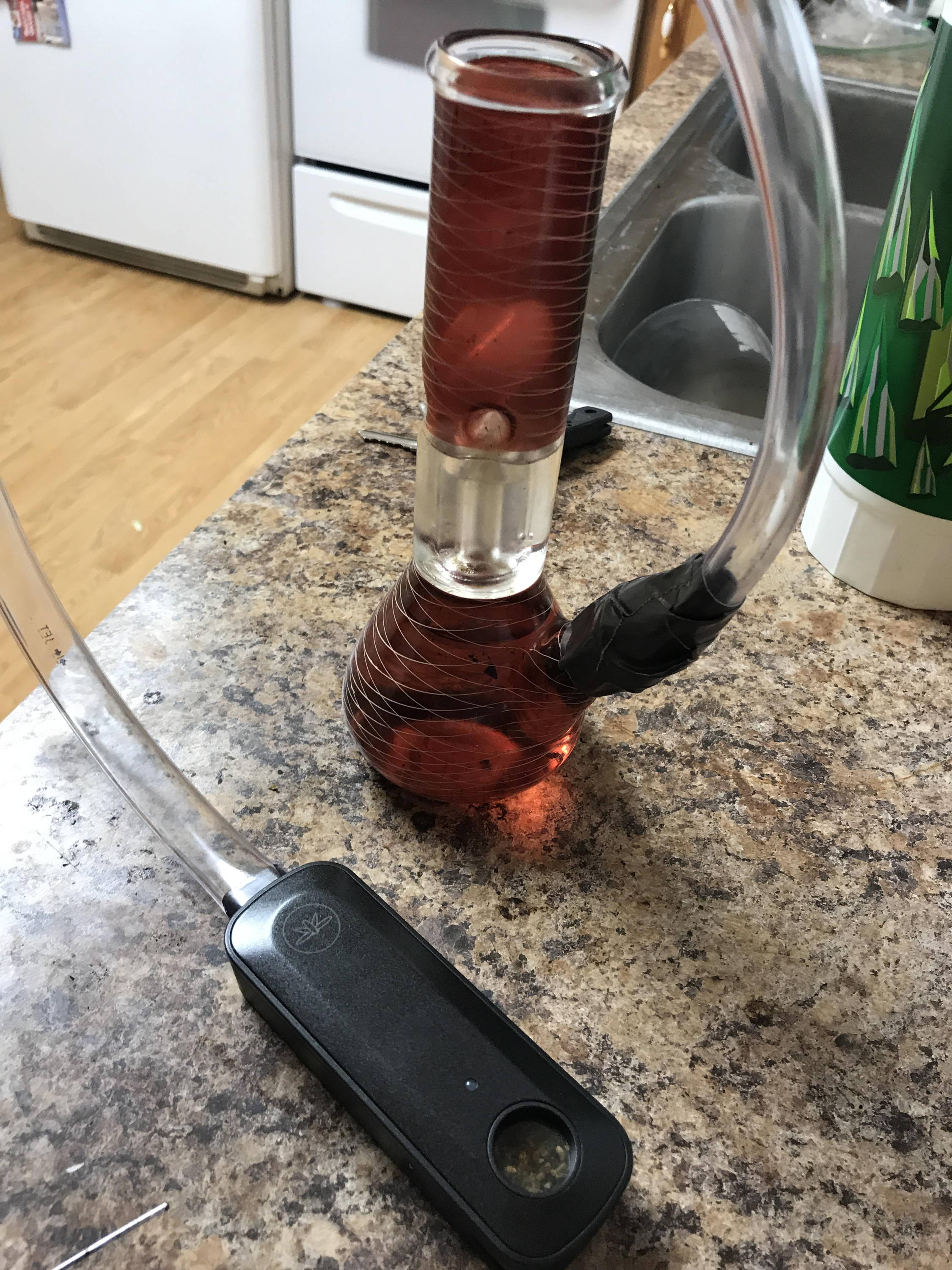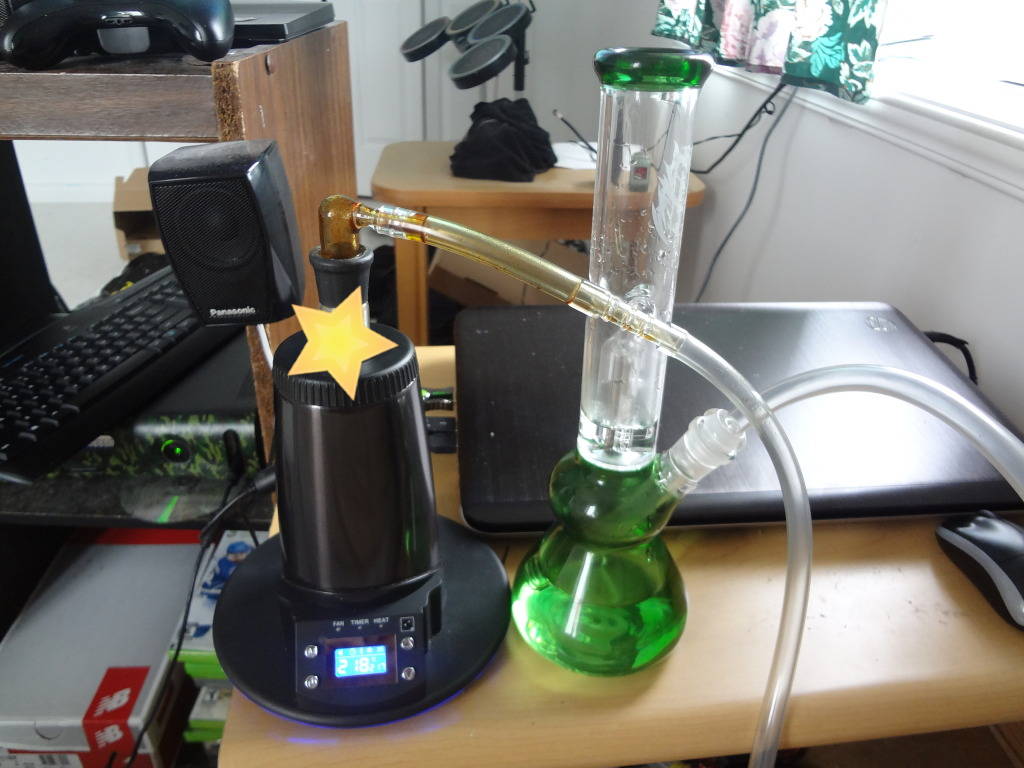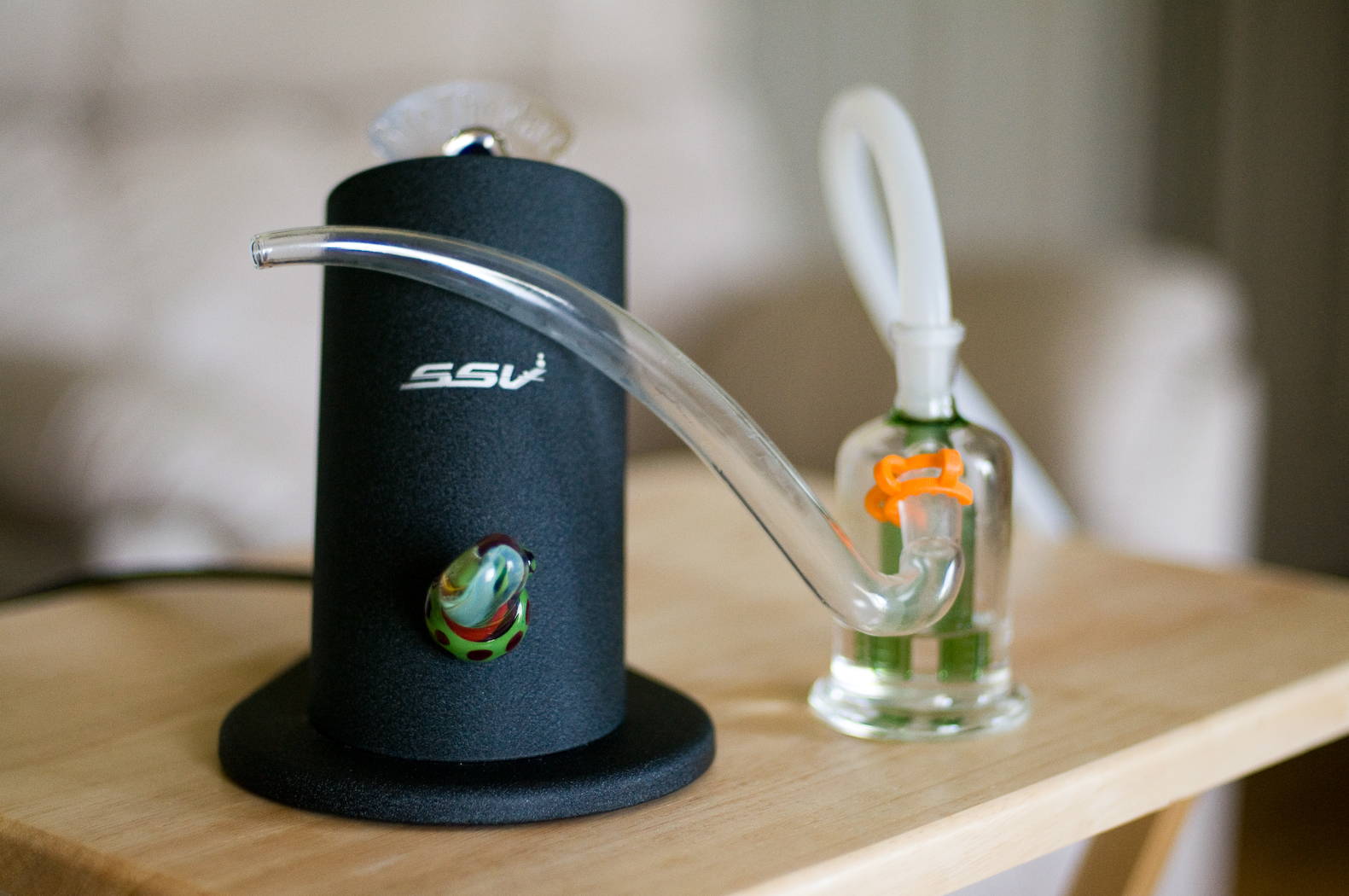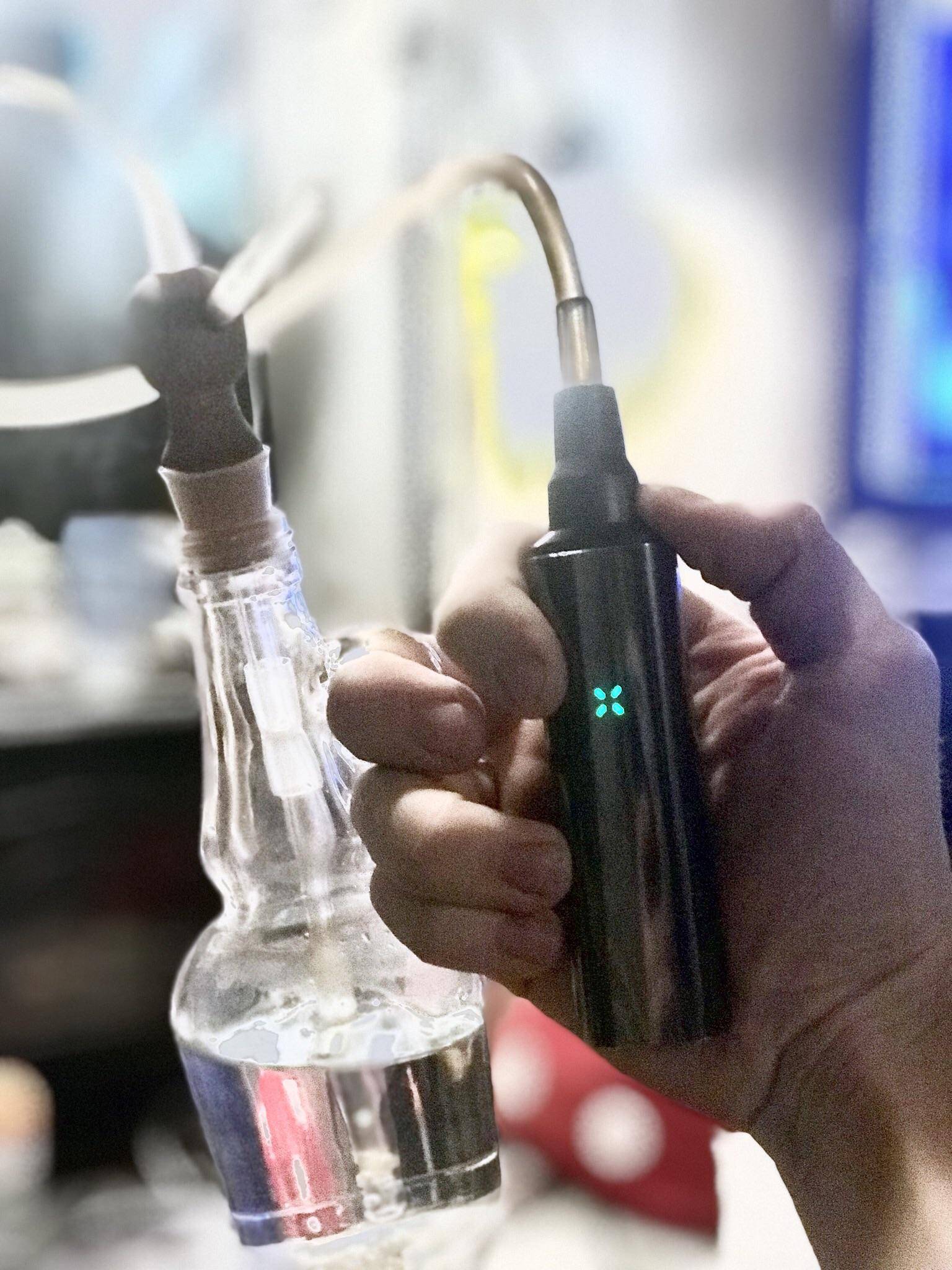 Two-in-one vape and water pipes combos like the Hydrology9 Vaporizer are an easy choice for their beautiful design and great features. It's like a vape, but it has a water chamber just like a bong that further filters and cools the vapor. By the way, this also has some built in mixing tools, one of the new trends we forecasted for this year.
However, there are some vapes that double down as an aromatherapy diffuser! Yup. You can diffuse essential oils with this one, too. And it's a pretty sweet desktop vape as well: the Herbalizer vape lets you vape in peace at home, and also lets you add on whatever you're feeling for inhaling your vapor: via balloons, mouthpiece or even a hookah attachment. In the future, we predict seeing more vapes like this that have extra features and customizable options.
---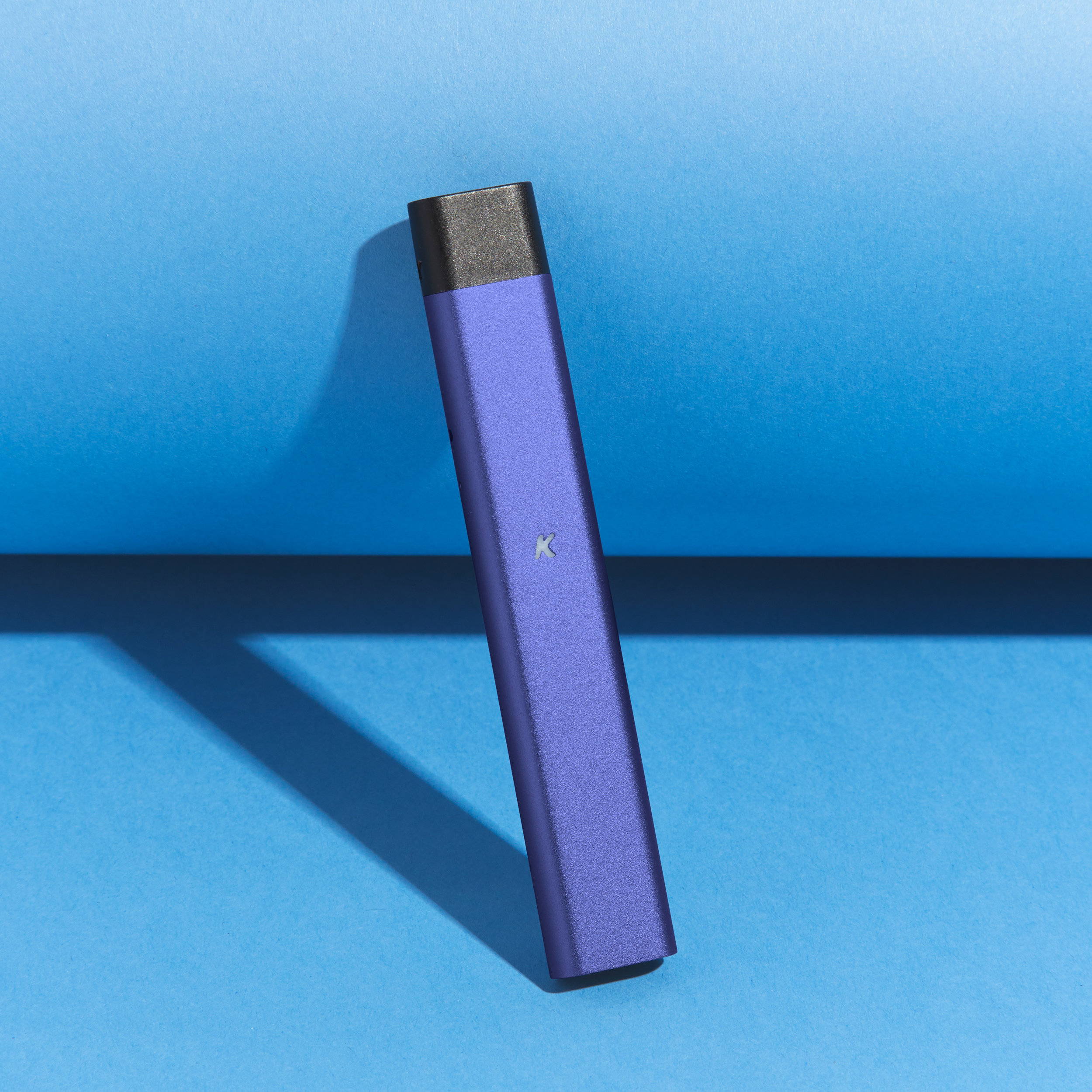 KandyPens RUBI
Wide-Mouthed Vaporizer Pen, $49.95
Nothing blows more than forgetting to turn off your vape by hitting a little button 5 times. Manufacturers have realized that there are better ways of turning on and heating your vape other than a series of buttons, and now we're finally seeing air activated vapes: simply inhale, and your vape will heat up. No buttons, no need to remember anything.
Leading this trend right now is the RUBI from KandyPens. Simple and small, this vape activates as you inhale, and it automatically turns off within 8 seconds as well. While we might think that most of our pens are already quite simple, we see a buttonless future for the most portable of vapes going forward.
PAX 3 turns on with just one button, but conserves your precious material by kicking up the heat with inhale activation. So your herbs aren't still ripping when you're not.
---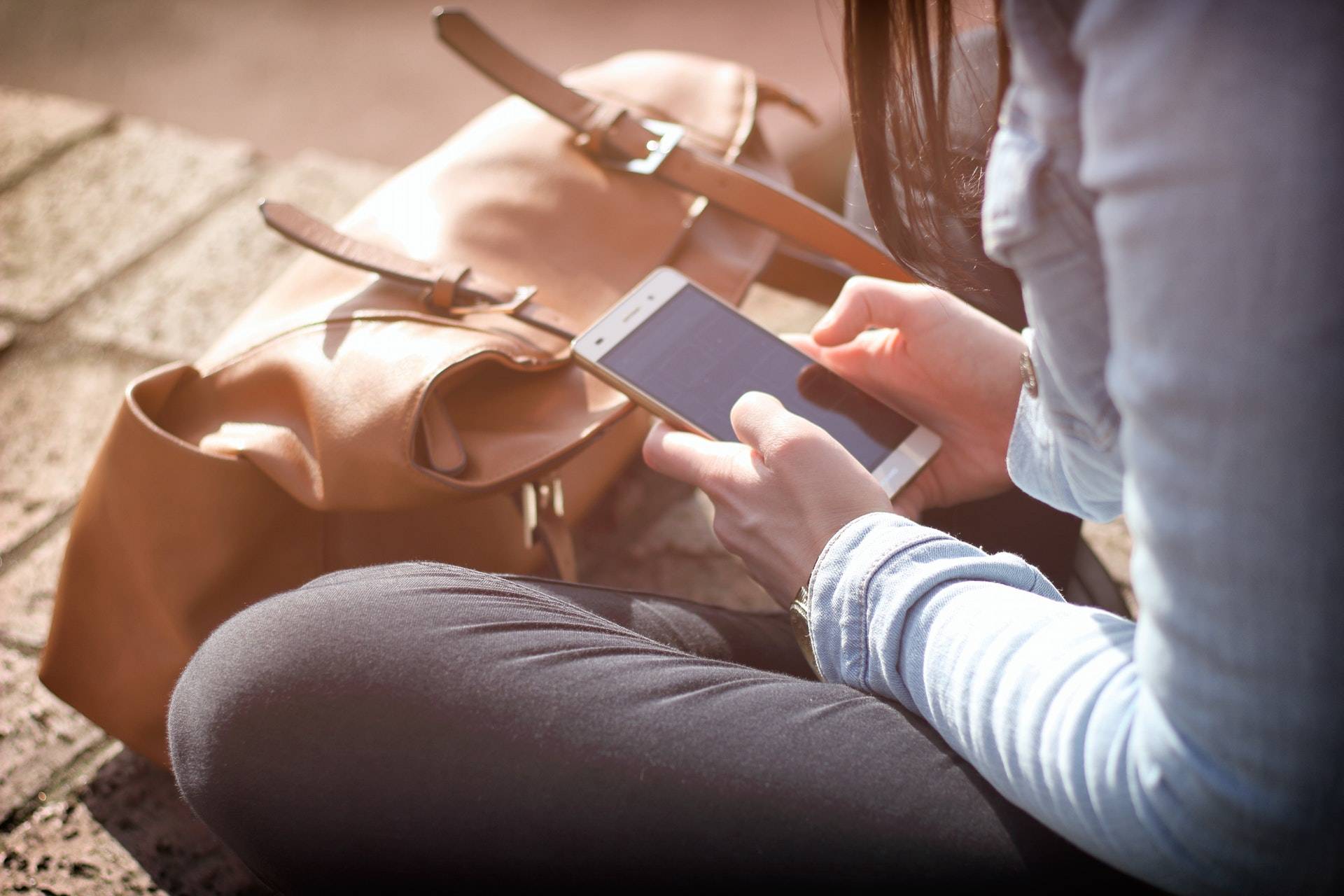 You already store everything in your smartphone--why not control your vape from there? The most cutting edge vapes are starting to create special apps just for their vape that can be downloaded to your smartphone. Control the temperature, airflow, record data -- you can even play games and change the light color on your vape. You might be thinking: why do I need an app to use my vape? Isn't that just more complicated?
It's almost like buying a remote control from your TV: sit back, and at the push of a button, you can have it all exactly as you'd like. Some features, like the Crafty's, also have a "Find My Vape" feature, allowing you to pinpoint the exact location of where you last left your vape. You can also see how much your vape is charged and turn your vape off remotely, just in case you left it on before leaving the house. Get notifications sent to your phone when your vape is on low battery, and with the PAX, you can "lock" you vape directly from your smartphone so that nobody else can use it. Pair your vape with Bluetooth and you're ready to go. Pretty cool, no?
In the future, we predict that smartphone apps will become the norm for all high-end vapes, and that we can see even more features from these apps.
---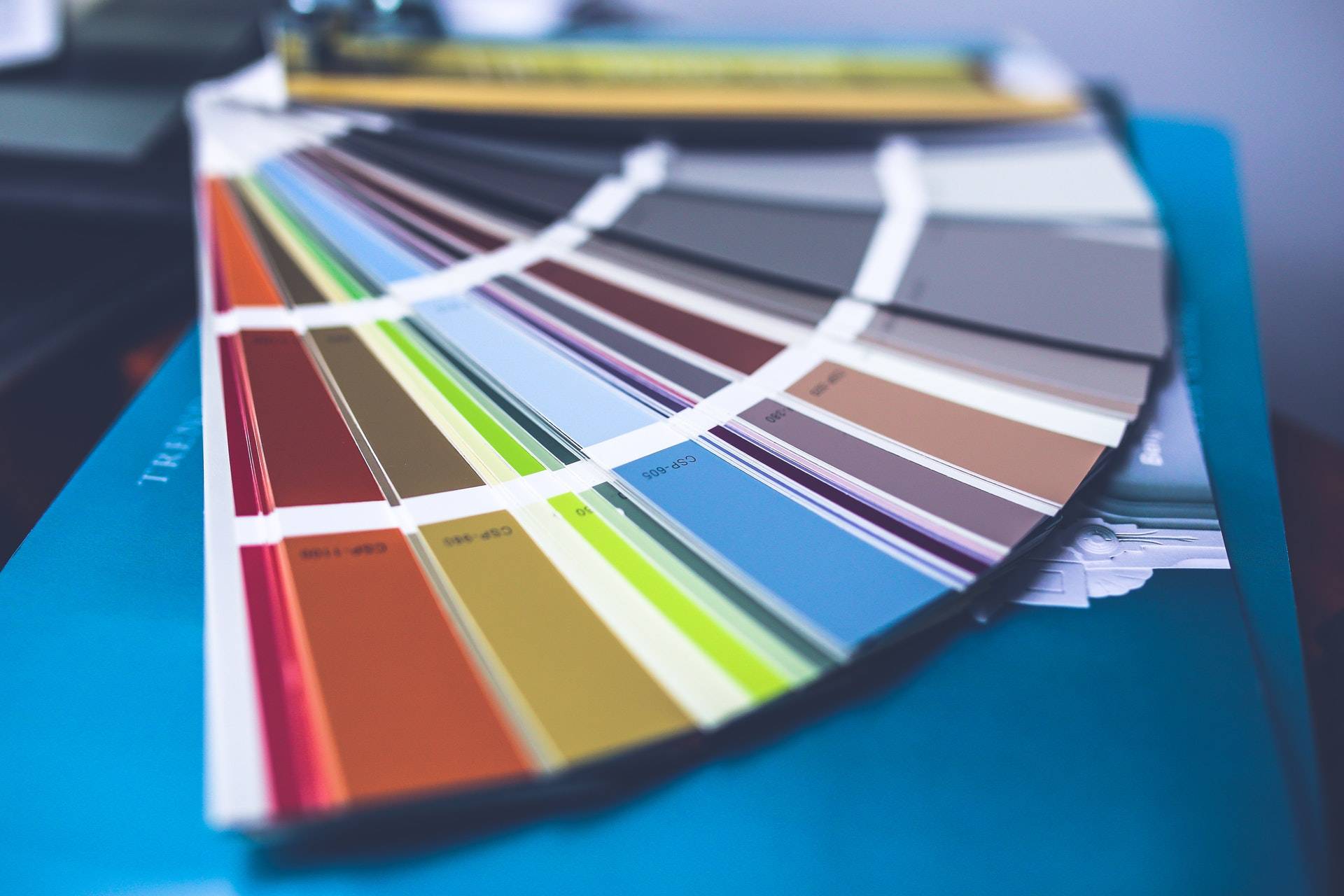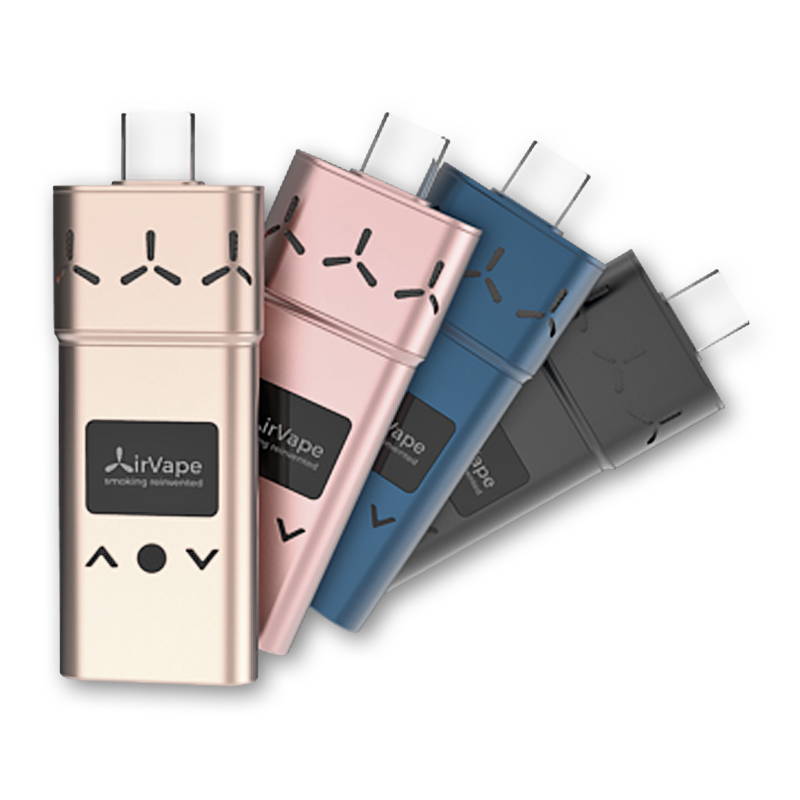 AirVape XS
Portable Vaporizer, $199.99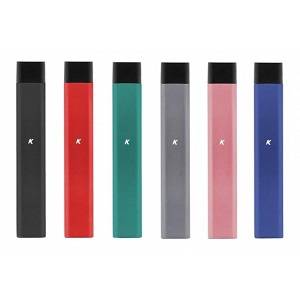 KandyPens RUBI
Vaporizer Pen, $49.95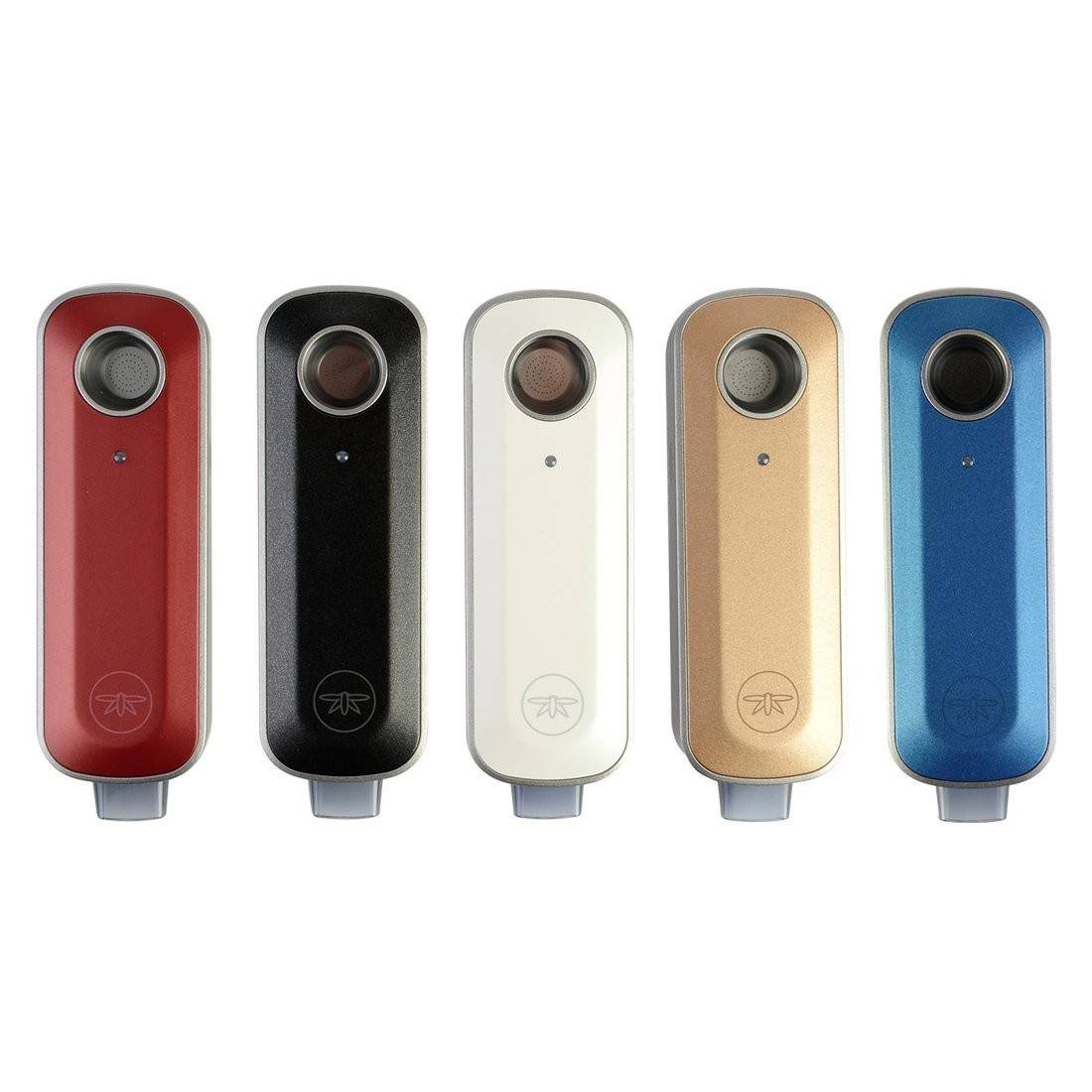 FireFly 2
Portable Vape, $329.99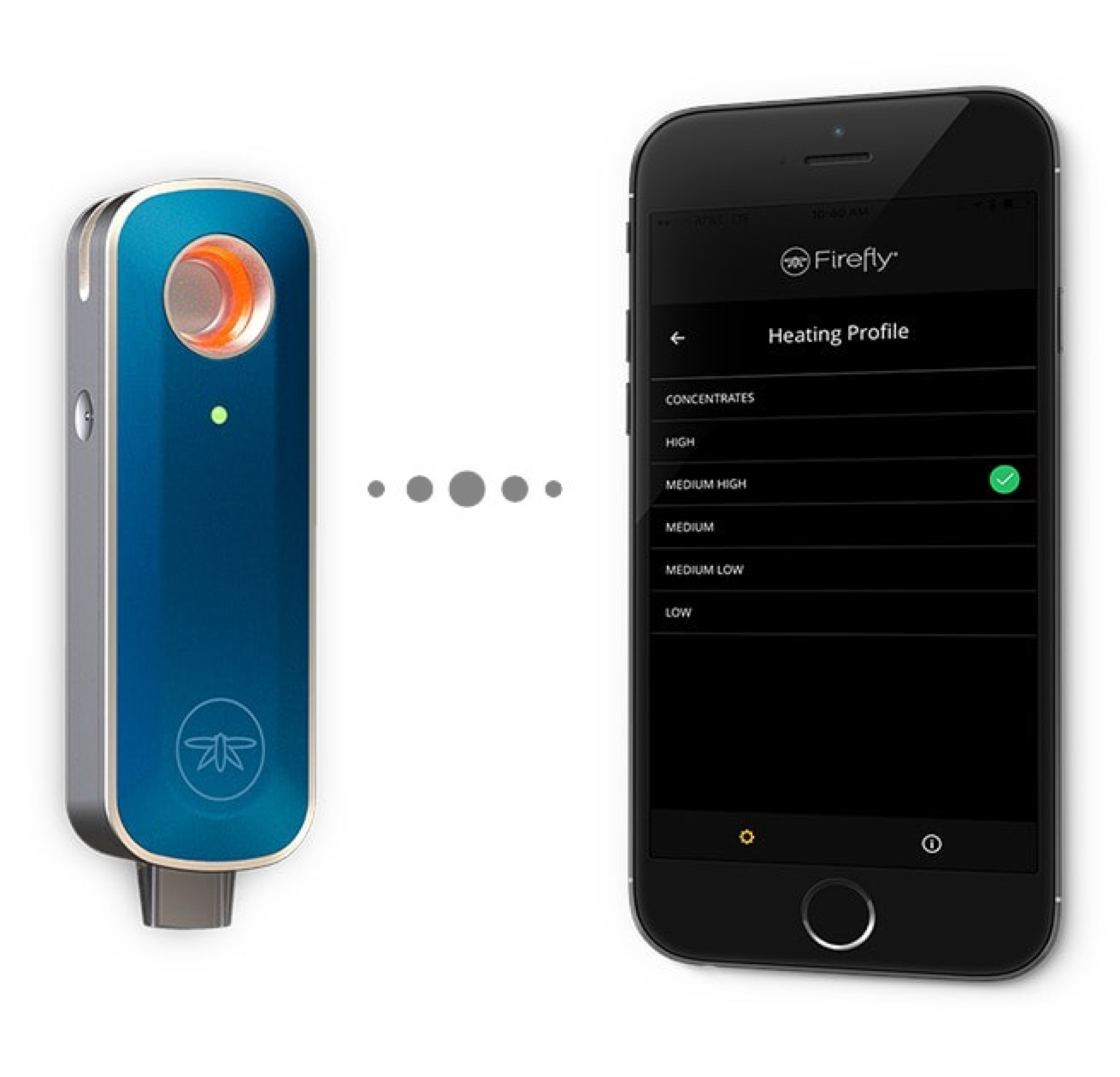 FireFly 2
Portable Vape, $329.99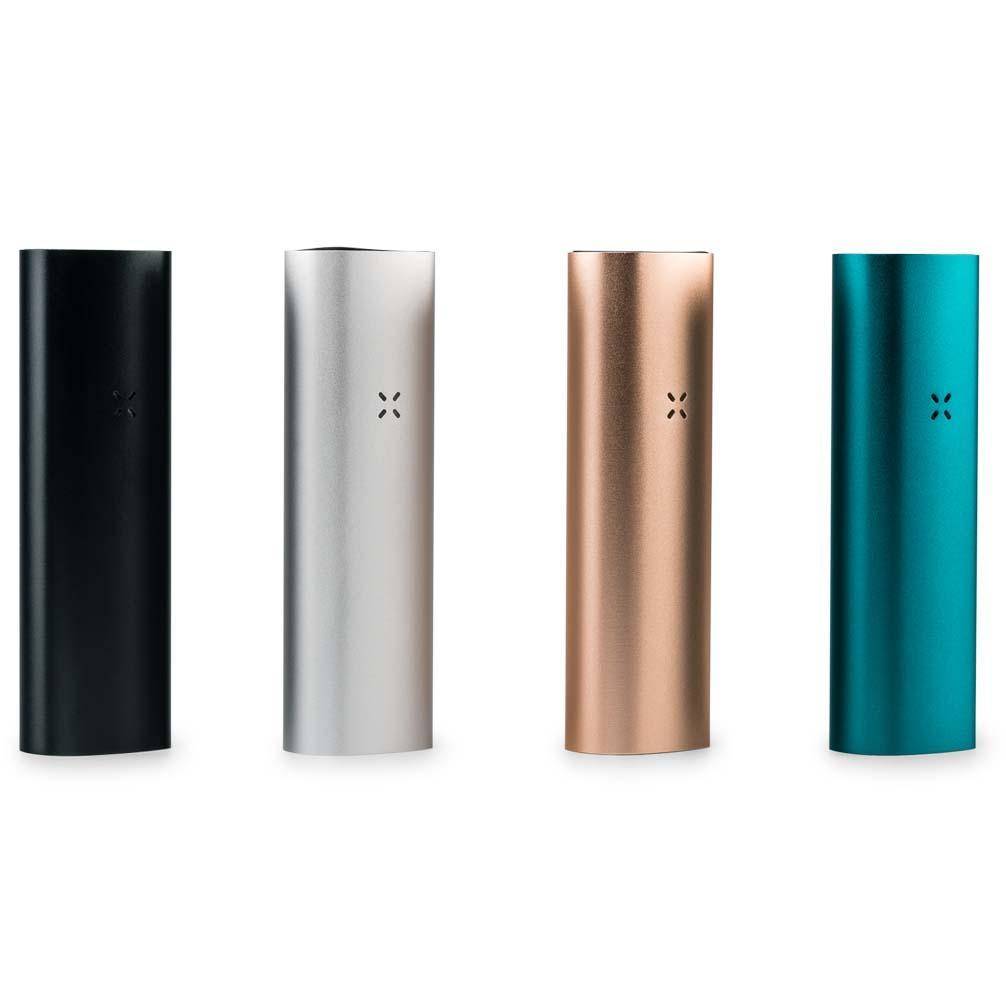 PAX 3
Portable Vape, $279.00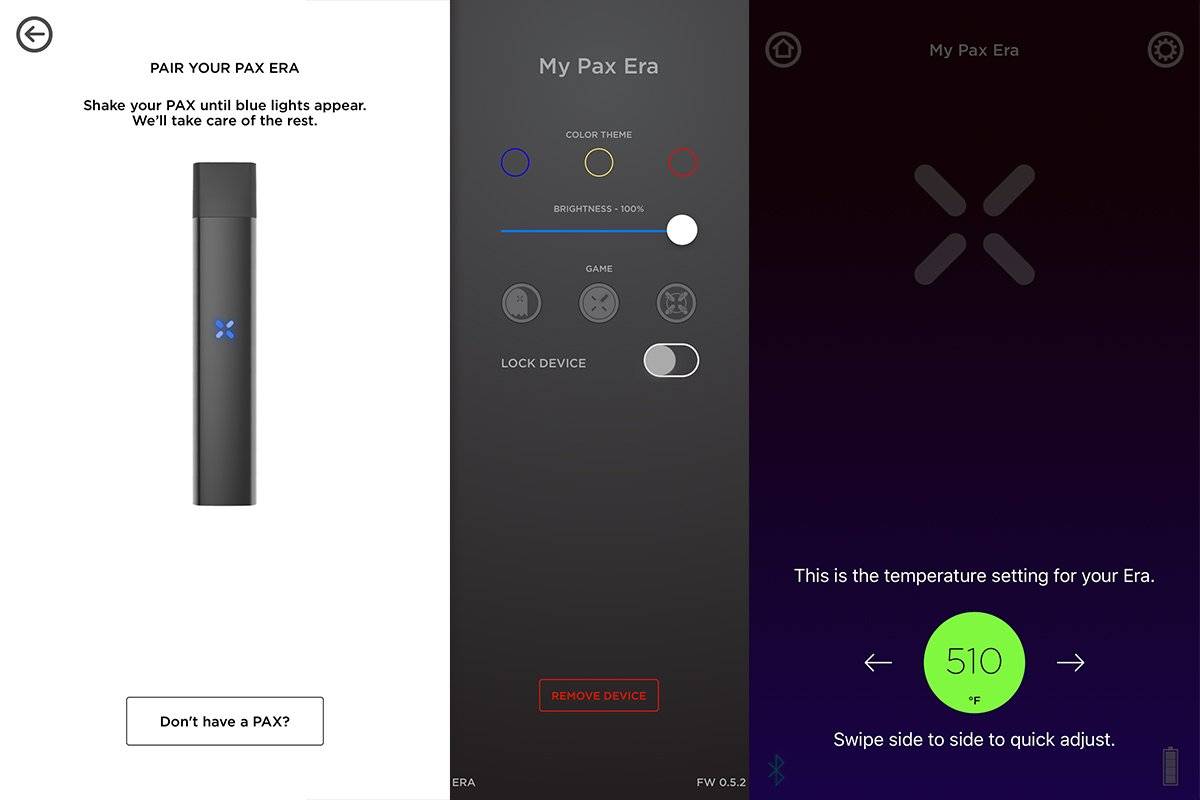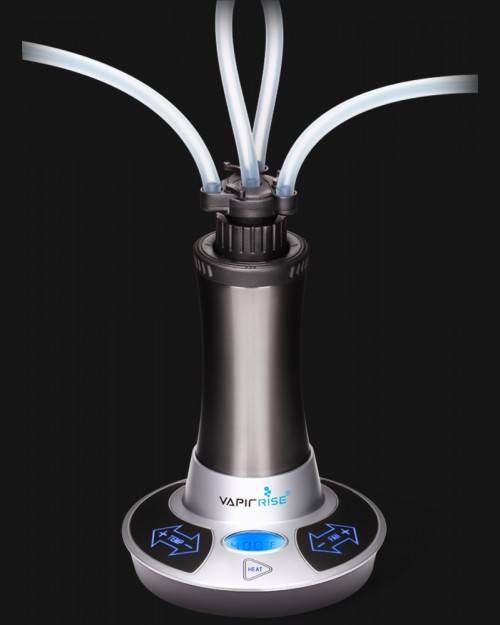 What Vape Features Can You Customize?
Color Options: see our Color Guide for more!

Temperature Settings, Pre-Sets, and Modes

Mouthpiece Types: whip, balloon, glass straw, multi-whip, lipped, flat

Size: Super slim or a hardy handheld?

Power: max out with a wall outlet or re-up via USB with an ultra-portable pen!
Before everything suddenly has an app, there's still lots of features that are changing the game for many vapes. One of the final trends we predict to shape the industry is the rise of customizable vapes: instead of just having a temperature setting or "mode" that you can pick, vapes of the future will let you pick the exact temperature, air flow, and method of heating the herb--through either combustion, convection heating, water filtration or typical chamber heating. One of the best examples on the market today is the Vapir Rise Vaporizer: this vape is loaded with features that make you feel like you've ordered a custom vape. Pick the exact temperature in either degrees Celsius or Fahrenheit. Choose ten different settings for fan control, and choose among hose or balloon inhalation for the right moment. This vape also features an adapter to let you serve four people at once with a unique multi-person mouthpiece, much like a hookah.
Going forward, we predict that ordering your next vape will be like ordering a new car or even building a new computer online: you can pick what you'd like and what you don't, and it's sent to you completely customized with all of your specifications.