If you've gone shopping around for vapes, you've likely envied the beautiful Storz and Bickel masterpieces before. Streamlined, sturdy and efficient, Storz and Bickel vaporizers are known as the gold standard of vaporizers. The story behind this German company is just as intriguing as the vapes themselves: from becoming the first therapeutic certified vaporizer in the world to growing their business entirely on their own without any investors, Storz and Bickel is a company founded on hard work and transparency, and these values are found in their well-crafted pieces too.
Storz & Bickel Vaporizers:
Volcano Classic

Volcano Digital

The Mighty

The Crafty

The Plenty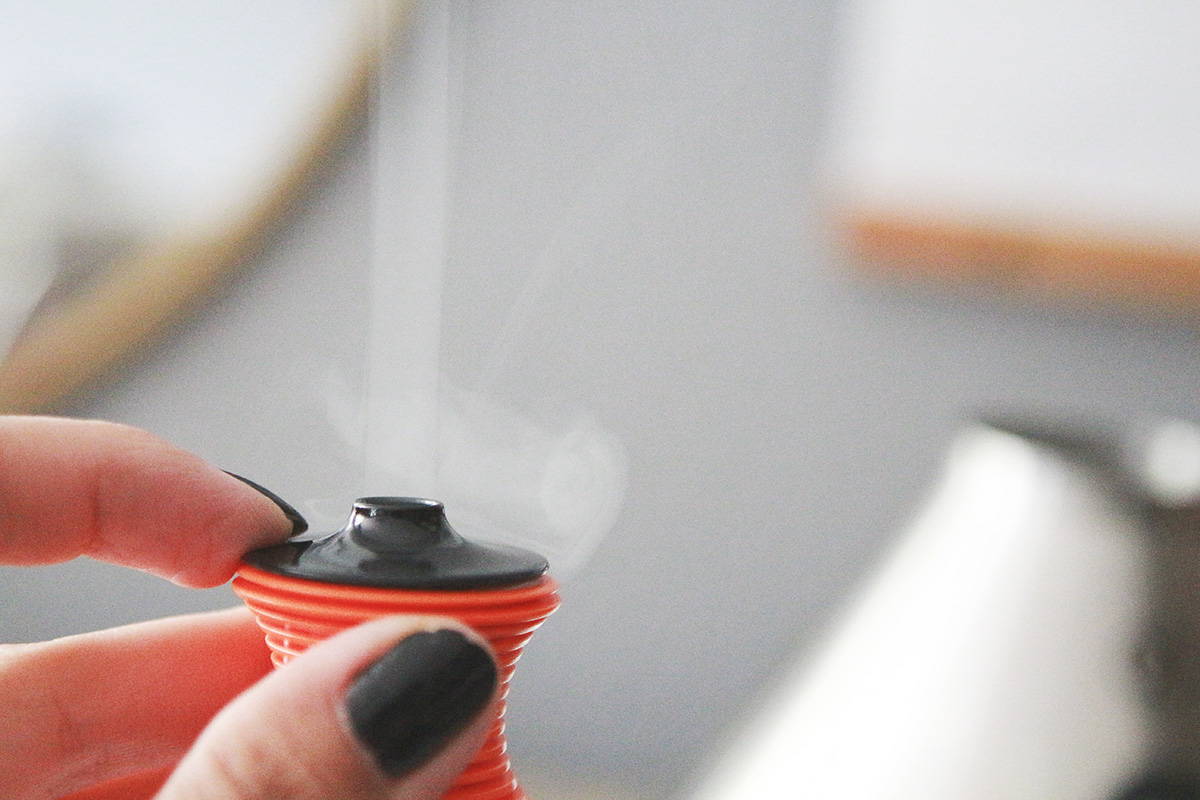 The Beginning: The Volcano Vaporizer
In 1996, graphic designer Markus Storz started designing and creating herbal vaporizers as an alternative to cigarettes, as he couldn't find a vaporizer he was satisfied with. By 1998, he had filed a patent for the well-known Storz and Bickel Volcano vape balloon, with the Volcano vape itself hitting the market in 2000. The world of herbs had changed forever since this moment.
Before this special tabletop vaporizer came onto the scene, many people were still using combustion to imbibe their favorite flowers. People would burn herb either using dry hand pipes or water pipes for their smoke seshes. Vapor was not yet a thing when the Volcano was released in European and U.S. markets. The Volcano transformed not only how people consumed their herb, but the image of stoners in pop culture. Long gone were the stereotypes of stoners as losers hanging out with a giant bong in their mom's basement; now, herb was associated with high-tech innovation and design. Even now, the Volcano is one of the most featured vapes in TV and film.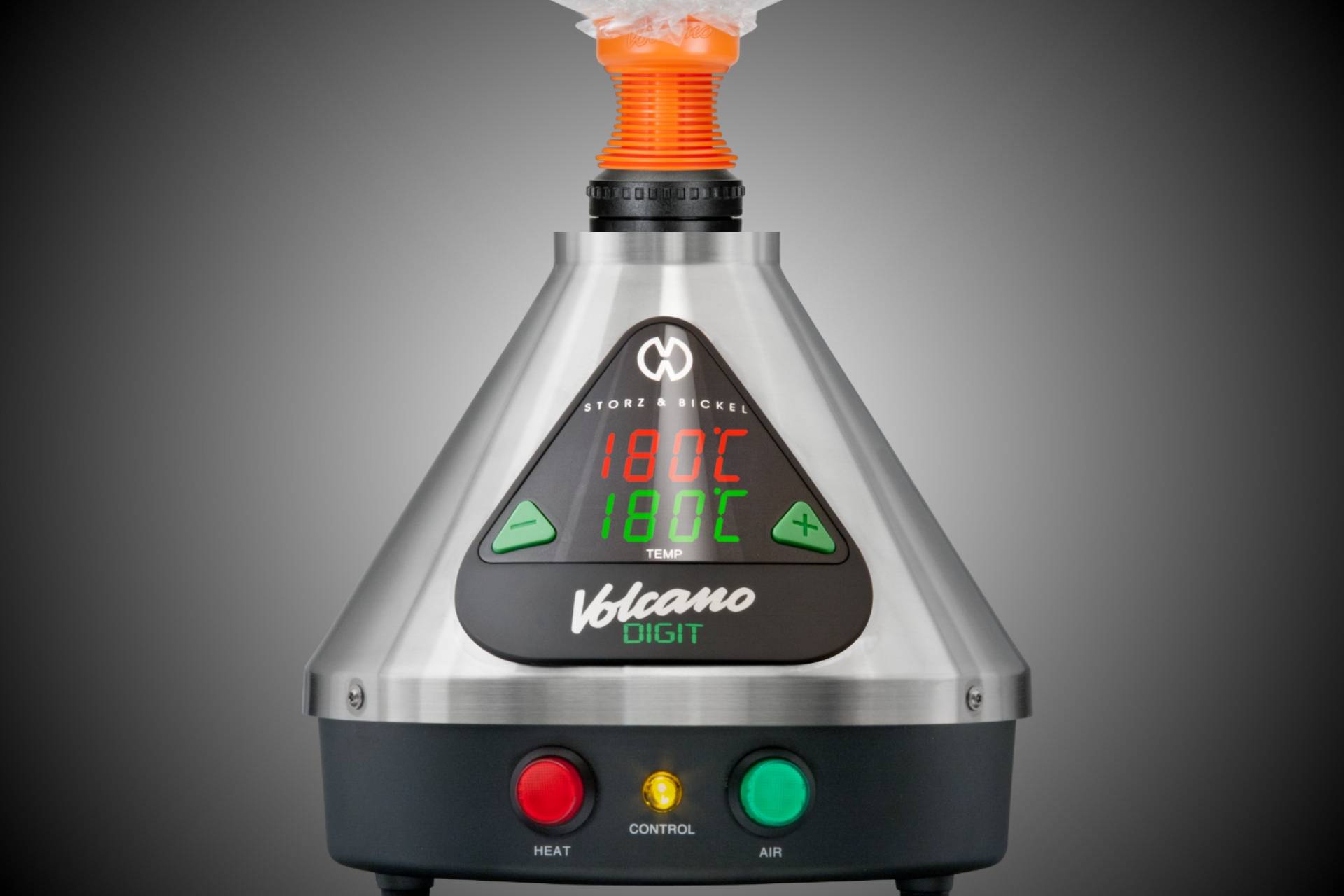 One of Storz's first clients was a German development worker in Peru who was trying to quit cigarettes. His name? Jürgen Bickel. Bickel was a friend of Storz and joined the company after using the Volcano for a year. Together, the two officially named the company Storz and Bickel in 2002, wanting to ensure that their customers knew who was making their vapes and that it was a transparent process from start to finish, as many vape manufacturers would not interact with customers and outsourced their manufacturing and materials to other countries. Many of the choices Storz and Bickel make are a response to problems found within the vape manufacturing industry: that's why they have always prided themselves on quality materials and transparency both in their products and even their all-glass offices.
Storz and Bickel eventually founded their factory and offices in Tuttlingen, Germany, a small town with over 500 device manufacturers, where they can oversee all aspects of production. If you've ever picked up or used a Storz and Bickel vape, you know that it's quite hefty and feels very sturdy. Some say it reminds them of handcrafted smoking pipes made years ago--this isn't a coincidence. Storz and Bickel does not compromise on neither the quality of their materials nor the fabrication of their vapes, even in an age where many companies outsource parts and labor for subpar products, so it's easy to see why all of their products come with a two year warranty.
Interestingly, despite having such grand successes in the herbal world, Storz and Bickel never found investors in their startup and funded the company entirely on their own savings. Maybe it's the lack of investors to report to that gives this company so much freedom to create ingenious products, but it is impressive that one of the top vape manufacturers was started without any sort of official funding.
Going Digital
After Storz and Bickel opened their first U.S. office in Oakland in 2005, they released an iteration on the Volcano classic with the Volcano digital vaporizer. It's similar to the Volcano classic, but this lets you choose a precise temperature to the specific degree Fahrenheit or Celsius. The classic Volcano features a knob to choose temperature, and the digital Volcano has an LED display with up or down arrows to choose the exact degree at which you want to heat your herb or concentrates.
After reaching world desktop domination with the desktop Volcano vapes, 2011 was the year for handheld: Storz and Bickel released the Plenty vape, a handheld vaporizer with a unique design that uses a combination of air and radiation heating to heat your herbs. A metal coil helix, reminiscent of some of the GRAV designs, increases the distance traveled by the vapor before you inhale and helps to cool the vapor to a nice temperature so you can take some big pulls without overheating and still taste the flavor. A special touch of this handheld vape is the wall power source option, which lets you puff some serious clouds that no other portable vape can deliver.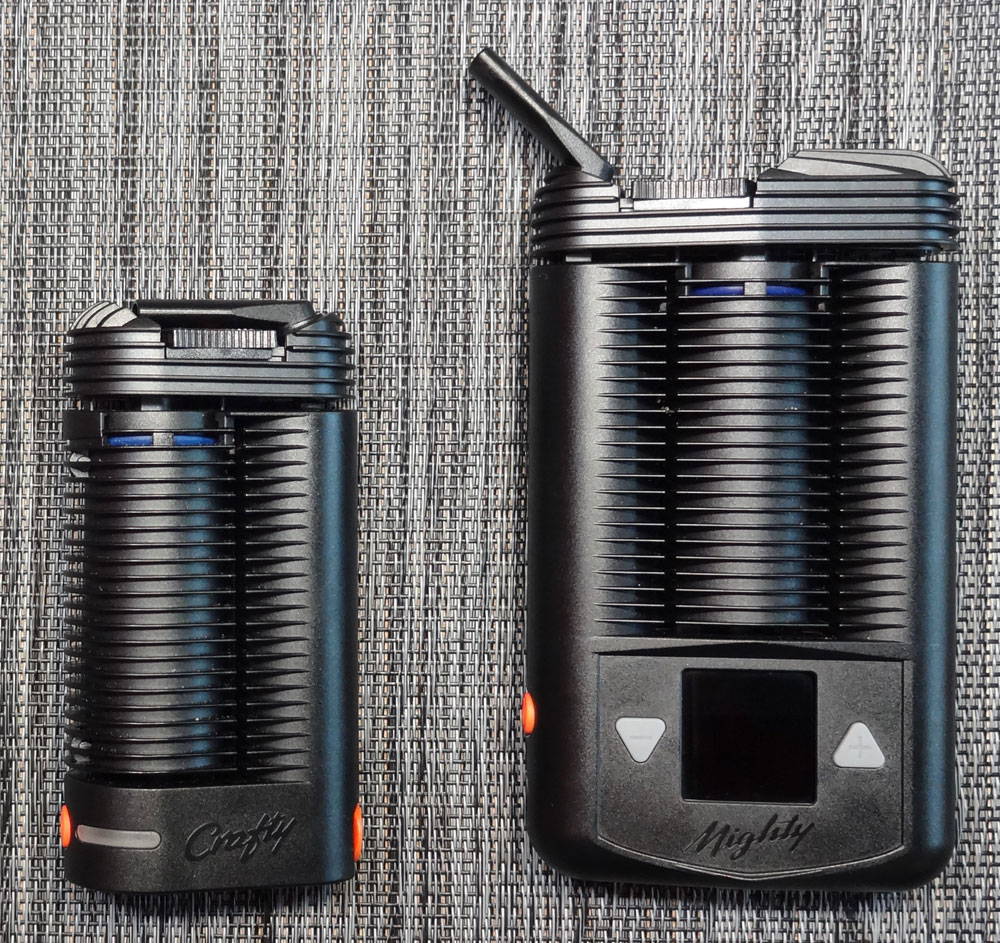 Going Portable
Nothing could prepare the vaping world for what was to come in 2014 from Storz and Bickel with the release of the Mighty and Crafty vapes. These now infamous shapes were revolutionary at the time, and were the first handheld battery operated vapes made from Storz and Bickel. The Mighty vaporizer features a bright LED screen to control the temperature of either your concentrates or dry herbs, giving you vapor as high quality as the Volcano desktop vape but with the convenience that fits in your hand without any cords getting in the way.
You'll find a similar product with the Crafty vaporizer, but this is for the techies out there. The main difference between the Crafty and Mighty is the app and Bluetooth pairing with your smartphone. Download the unique Crafty app made by Storz and Bickel and control temperature, check battery levels, lock your vape and more straight from your smartphone.
Passionate about making devices for the herbal community, Storz and Bickel continues to drive innovation and progress forward in their German factory with offices around the globe. From the invention of the first therapeutic vape inhaler with the Volcano to the more portable versions, Storz and Bickel designs with the end-user in mind. They are excited to make herbs more available to asthmatic and MS patients who can't use pipes or rollies due to their conditions. We are excited to see what's next in store from this dynamic company.