While April 20th (and July 10th) might be famous for their herbal celebrations and connotations, every day can be a 4/20 celebration if you know how to do it right, and this Halloween is no exception.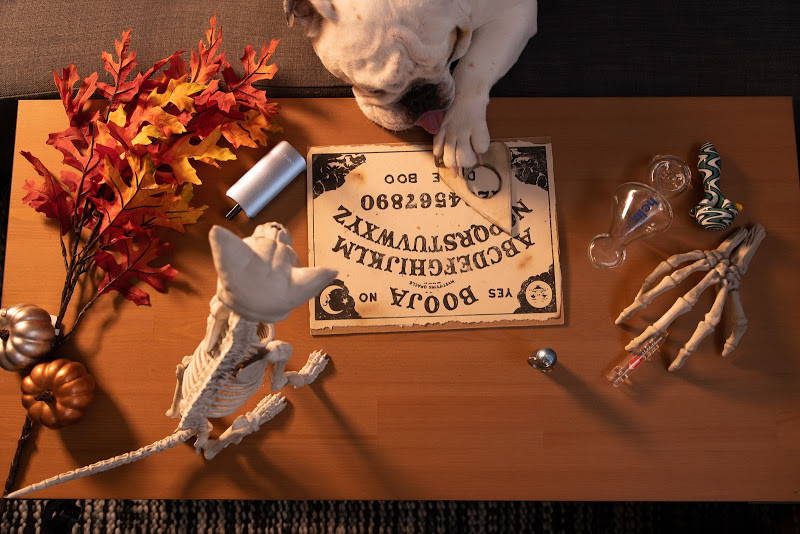 While Halloween is typically thought of as a holiday for children to get free candy (which we stand behind 100%), it can also be a fantastic time for adults to get together and have their own Halloween festivities. Most importantly, adult Halloween parties can be a great way to enjoy your favorite herb in a spooky setting. From specialty themed costumes to novelty pipes, this array of ideas will help you plan the most epic herbal Halloween party yet.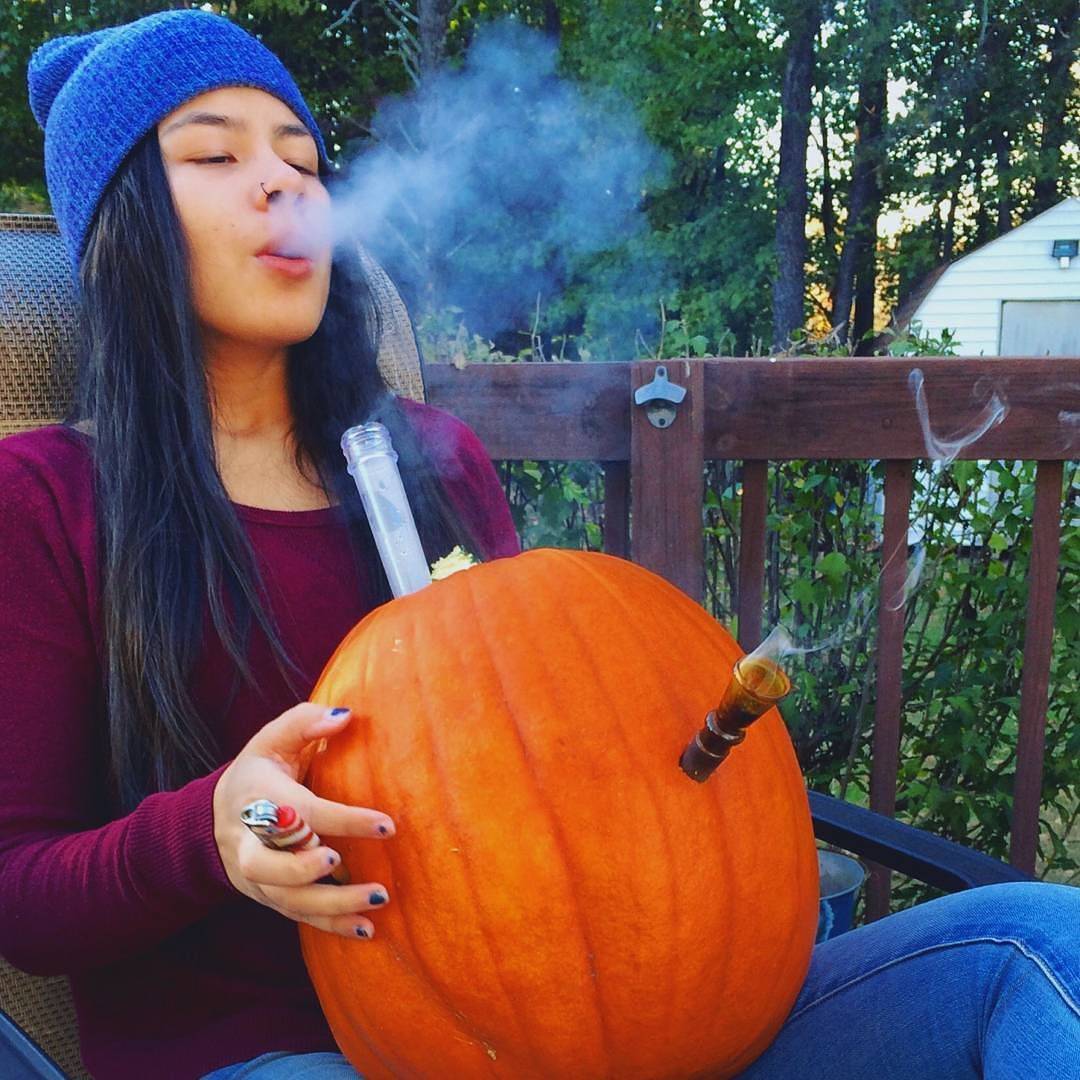 Here's how to infuse this Halloween's celebration:
420 Costumes

Leaf-themed Pumpkin Carving + Halloween Decorations

Spooky Tales and Scary Movies to Entertain

Halloween Pipes, A Fun Pre-Roll Spread, A Powerful Desktop Vape for Blowing Fog Clouds

Tricks for Treats: Treat the guest with the coolest smoke 'n vape tricks

Party Favors!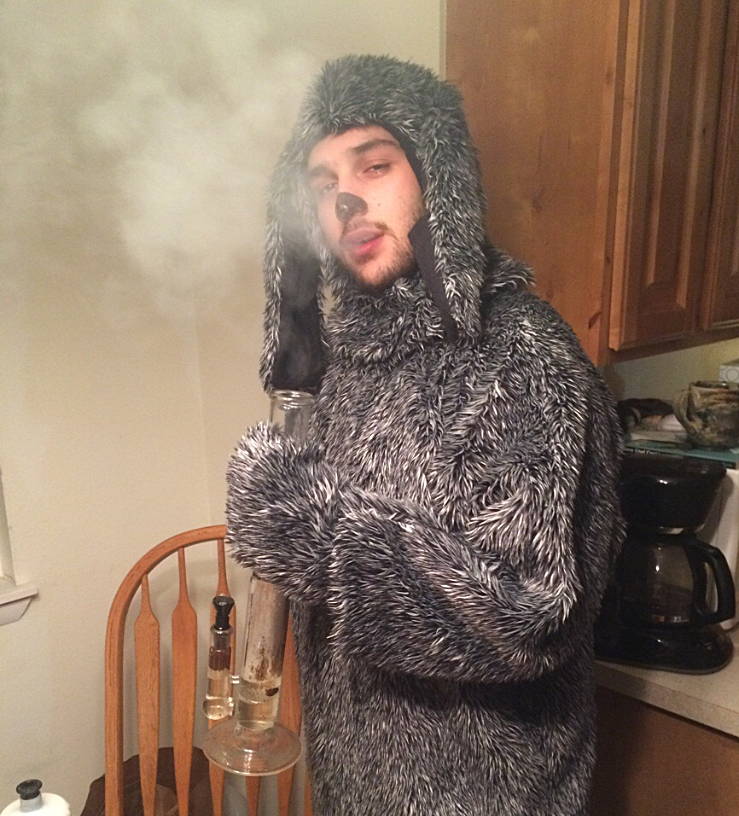 420 Costume Ideas
While you might be thinking: "doesn't this just mean I should dress as a giant hemp leaf?" there's a range of options out there for herbal enthusiasts on Halloween. Think The Dude from The Big Lebowski, Bill and Ted, Harold and Kumar, or your favorite character from Dazed and Confused. There's so many characters to choose from, just pick your favorite stoner film and dig through your closet--you probably already own similar clothing. Plus, this is a great conversation starter if somebody asks who you're dressed as.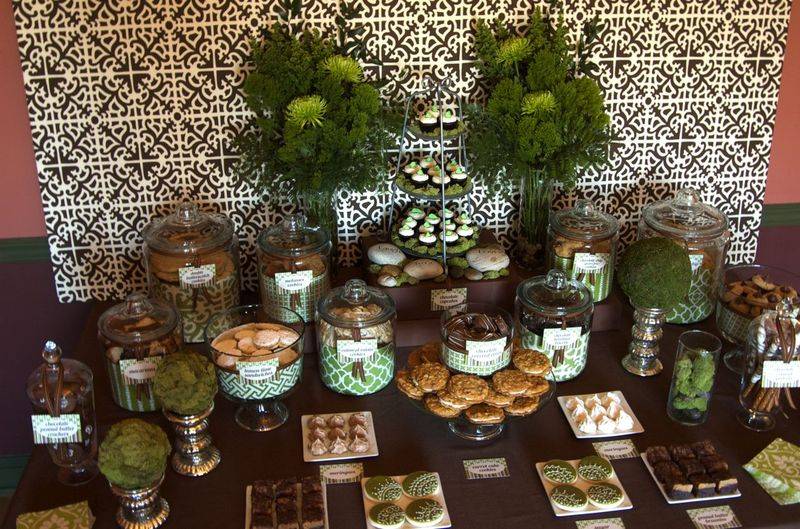 Party Favors
If you're hosting a private event, herbal party favors are a must. Opt for either calming lotions with CBD (you can pick these up at a local foods store nowadays) or turn things up a notch with some delicious edibles. Nothing puts the treat in trick or treat like a beautiful brownie baked to perfection that someone could enjoy for an entire weekend. Not sure if you can find candy corn for adults? Make your own Halloween brownies instead. Trust us: they'll be appreciated.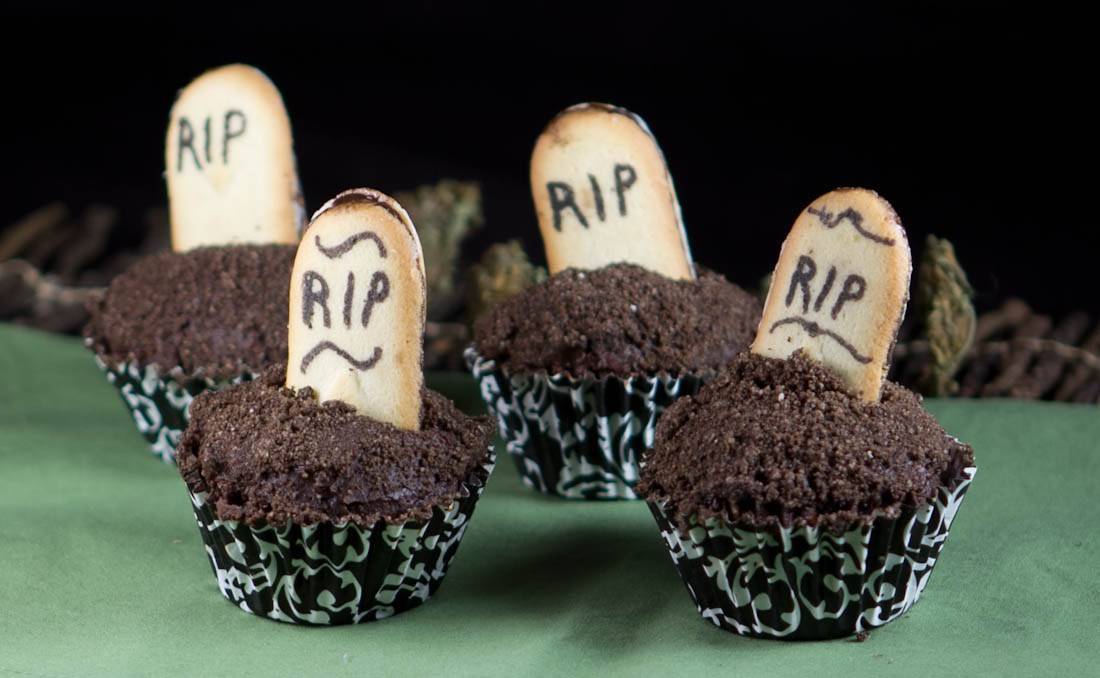 Infused Candy
Our favorite! Of course, we'll recommend that you get infused candies ahead of time--what better day than Halloween to binge on infused candies? However, as most edible candies are quite strong, make sure to have oodles of regular candy on standby for when the munchies hit. Make sure to clearly delineate the two groups of infused and regular candy so your party guests aren't in for an unwelcome surprise.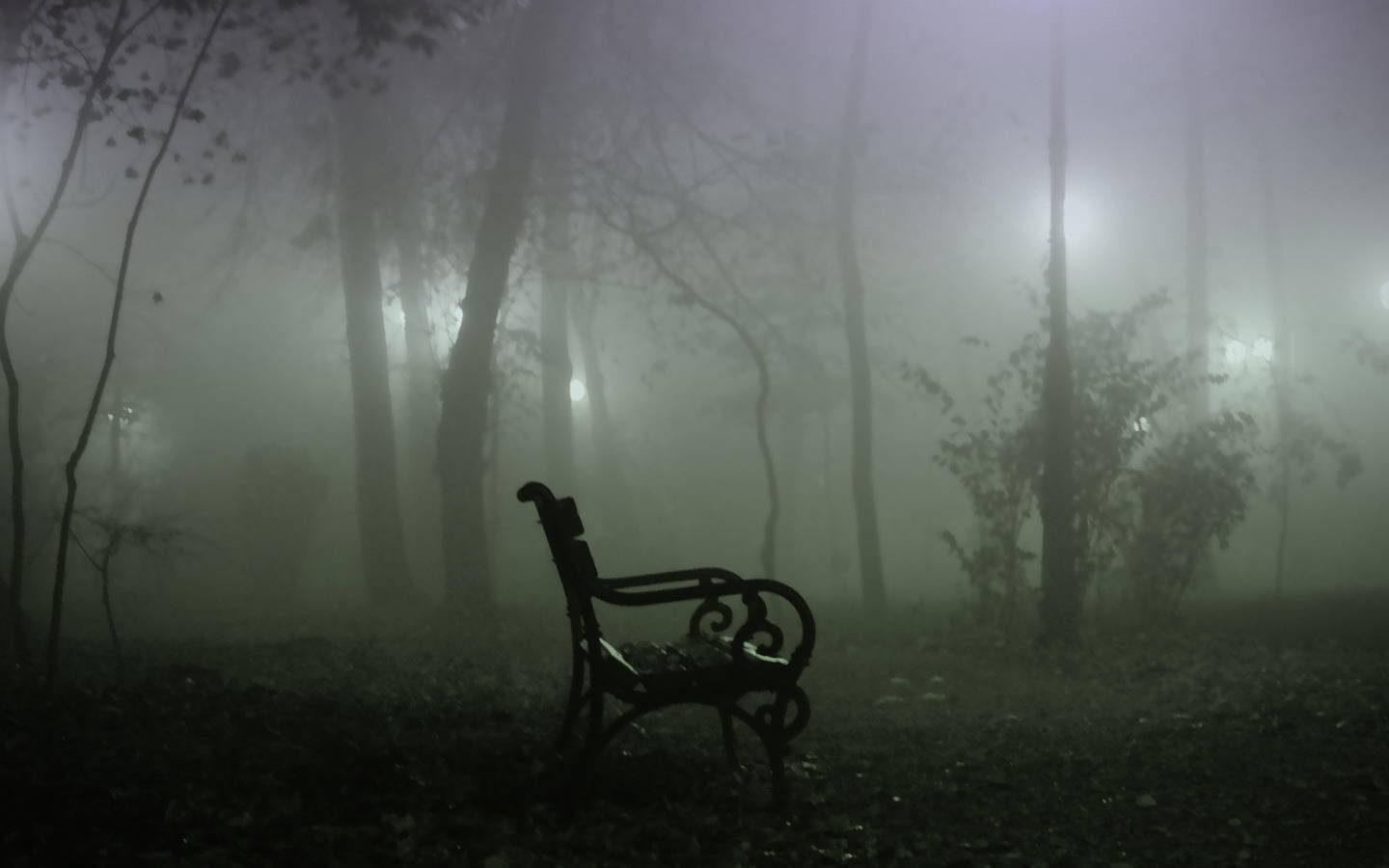 Haunted House & Spooky Stories
Set up a Haunted House in your own backyard, but make it herbal-themed. Our favorite flower has a twisting and cryptic past full of creepy characters and stories to make anyone's Halloween: pull out some of the old 1930's Gore Files, an account of 200 murders and crimes committed by people who were allegedly smoking herb. Created by Harry S. Anslinger, the first commissioner of the U.S. Bureau of Narcotics, 198 of the 200 stories have since been discredited by historians. Still, the stories are pretty gruesome--perfect for a haunted house!
Vapor Variety
Got a desktop vape? Now's the time to break it out for your party. Pull out all the stops here and make there's something for everyone: desktop vapes, vape pens, and dual-use vapes are great to have at your next Halloween party. For the germaphobes out there, you can even include small and affordable vape pens like the KandyPens Slim Vaporizer in their party favors bag, so that they can enjoy the party without worrying about sharing pipes.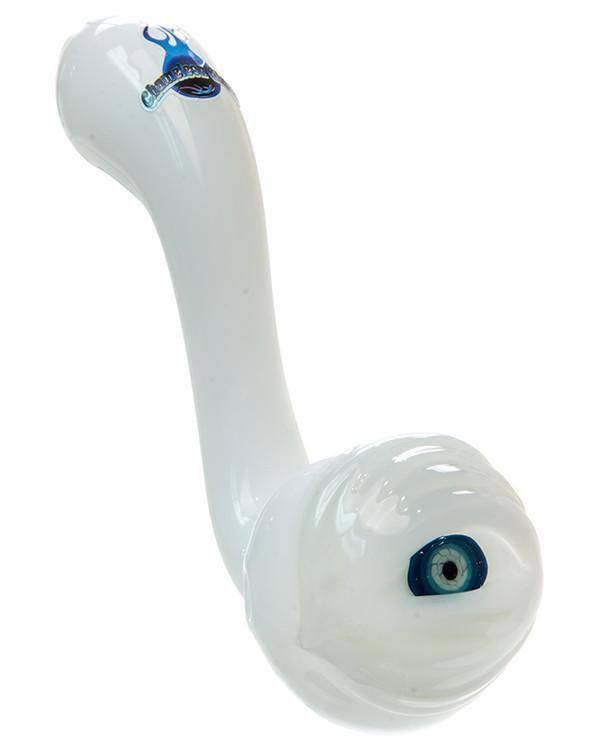 Halloween Themed Pipes
While nobody will turn down a freshly packed bong, a Halloween party is the perfect time to break out the weird and wonderful, especially with pipes. You've got options here: of course, nothing says novelty more than Empire Glassworks. These handcrafted pipes are well worth their price tags: designed and crafted by hand right here in the U.S., these California pipes use only the finest materials in their construction. Plus, once you see an Empire Glassworks pipe, you'll never forget it as their designs as so unique. However, it's important to have more than just giant water pipes and stock up on little spoon pipes, too.
Pro Tip: the Long Bong Stanley makes an epic party piece and also features colored mouthpieces, so everyone can have their own designated mouthpiece!
Horror Movies
We've already recommended classic stoner films as costume inspo, but having an herbal Halloween party might be the perfect time to enjoy classic horror movies. Think of how focused and engrossed in the story you'll be: clearly Halloween is a must. If you want to go retro, try Rosemary's Baby (we also enjoy the green lighting through the film), and for a more recent classic, watch Get Out.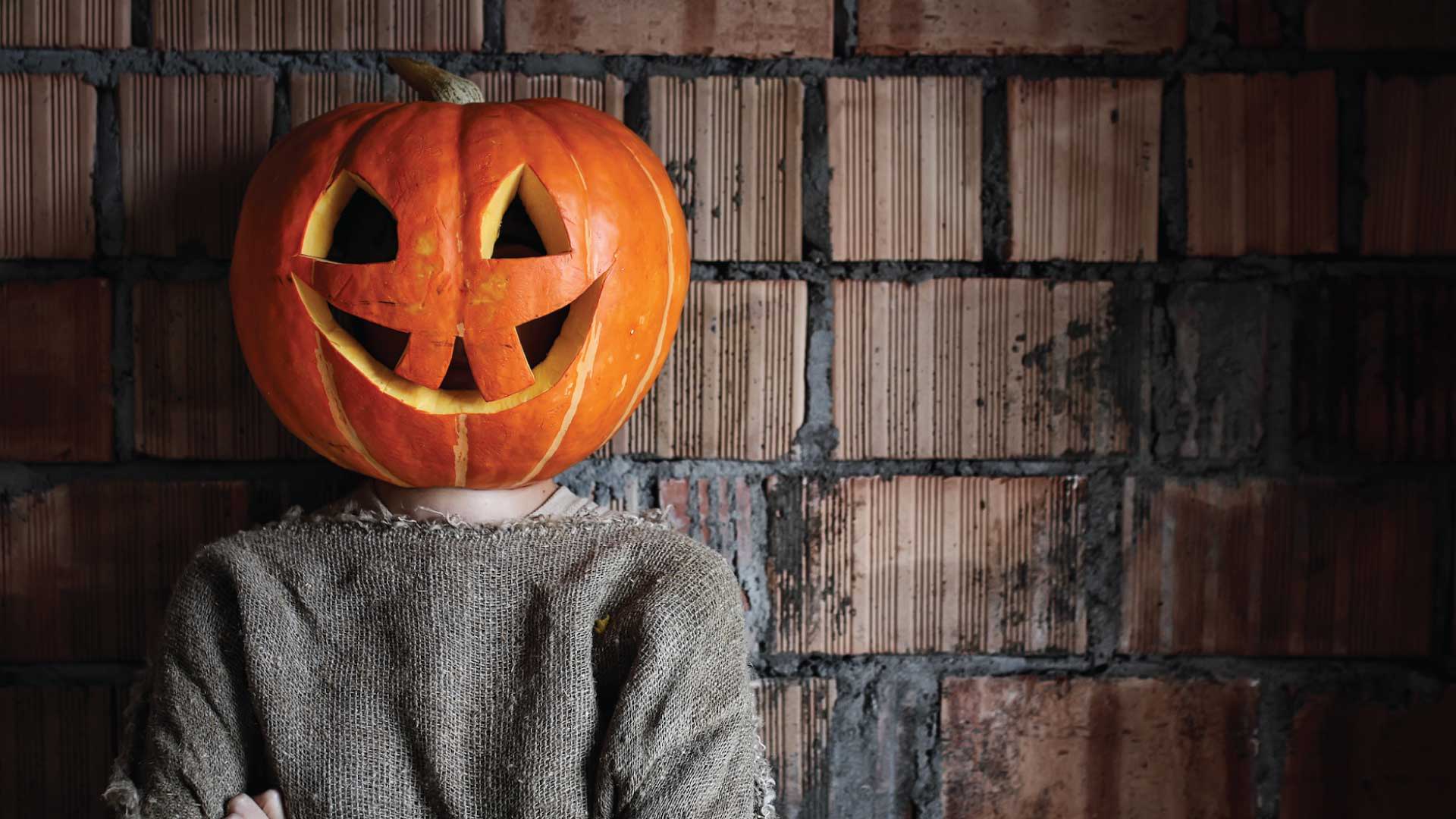 Pumpkin Carvings
Prepare the pumpkins--and lots of them. You can set the scene before guests arrive with some cute hemp leaves carved onto the pumpkins, or leave out a carving kit with stencils so your friends can make their own pumpkin carvings. When you're done carving, make sure to collect all the pumpkin seeds and roast them in the oven for a delicious snack that's ready to go by the time you've all got the munchies.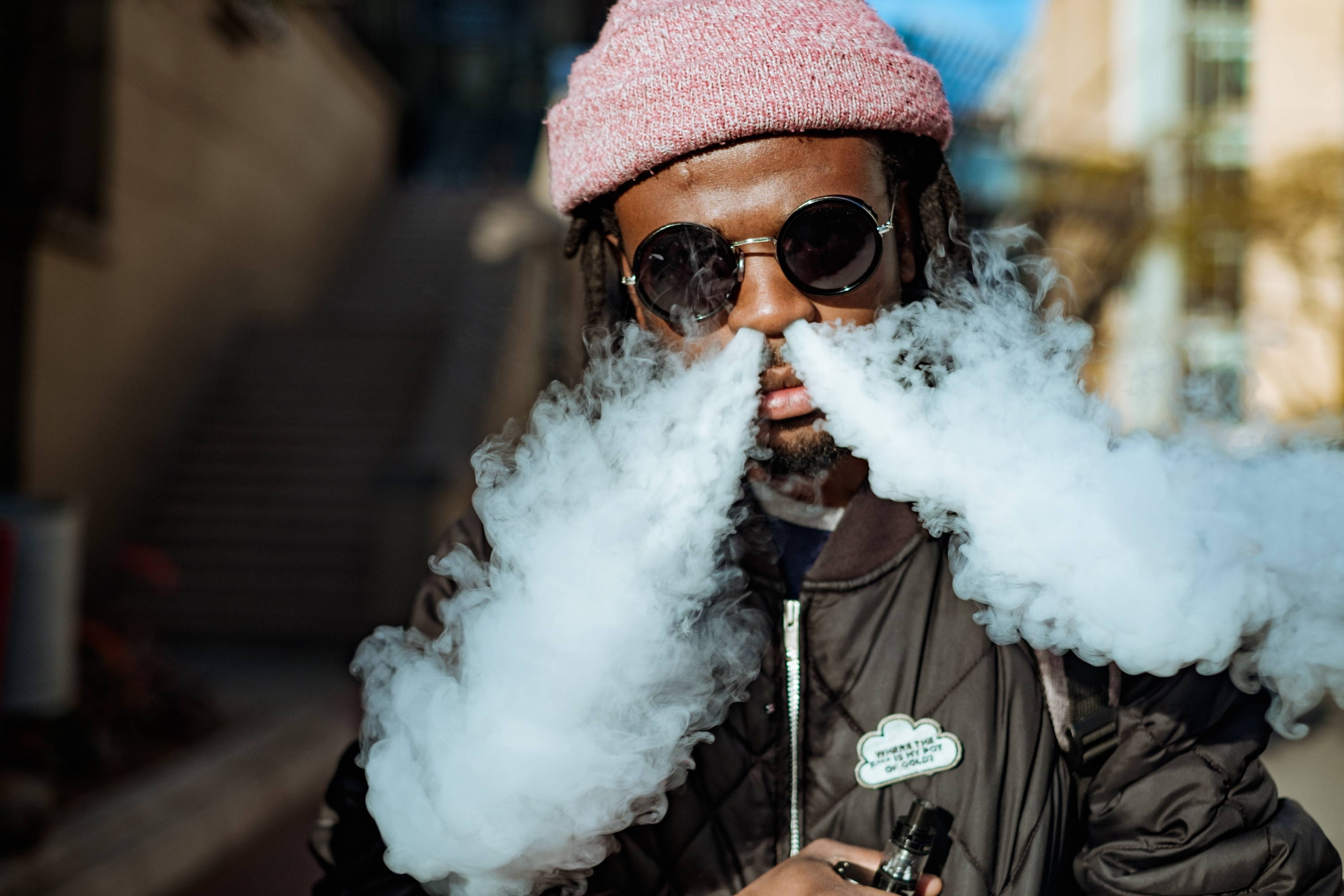 Tricks for Treats!
If you've planned things right, there's an abundance of snacks and edibles for your guests to enjoy at your Halloween party. You can really turn things up a notch by balancing all the treats at your party with some tricks--smoking tricks, to be precise. Have a competition to see who has the best French inhale or a new trick that nobody else can do. Find smoking trick inspirations here and see if your friends can perform any of these moves with their vape or pipe.
---