A Quick & Easy Guide To:  
Glycerin & Gold Beaker Bong  
With Real Gold Milli Accents!
A tingle of satisfaction runs through you the moment this hefty glass piece hits your hand. Thick borosilicate glass is paired with exhilarating glycerin-chilled inhales and genuine gold milli details for a top shelf experience.
Keep your detachable glycerin module at the ready by storing it in the freezer for whoa-worthy Netflix and chill nights; or pop it in your cooler full of brews to keep bong water from boiling under the sun at your next 420 BBQ.
This bong consists of two modules; a solid beaker base with a 45-degree 14mm female joint and a removable glycerin coil module with ice catcher. Keck clips (made of thick commercial-grade material) secure the two frosted joints. The clips are easy to use by pinching the outer prongs together.
A removable downstem is also held in place by keck clip, which holds it securely in place for a perfect seal. The provided bowl is spacious, which lets you get several big-lunged rips before it's time to reload.
---
The Glycerin Coil
The signature feature of this bong is the sealed glycerin coil: an interesting concept that works exactly as it should.
The module consists of a coiled pathway, surrounded by liquid glycerin, for that one-of-a-kind cooling effect. Just unlock the keck clip and keep it in the freezer for icy rips on-demand!
Even the most wicked rips can be cooled with a cold glycerin glacier.
Double-down on cooling power with the additional catcher, which provides a second gauntlet of crisp chilled air.
Genuine Gold
The modular shape of this bong makes it much easier to keep clean than most pieces. Instead of struggling with a full-sized water pipe, it's nice and simple to maneuver individual palm-sized pieces that let you reach every crevice without a struggle. A simple salt and isopropyl shake is all you need!
Genuine gold millefiori "milli glass" accents will have you excited to keep your piece at full shine, just like the day it hit your doorstep. These details dazzle in the sunlight for an excellent windowsill or window-side display.
Spot dynamic metallic shapes in the beaker base and glass marble detail. The design is as captivating as it gets, which also makes it an impressive party piece.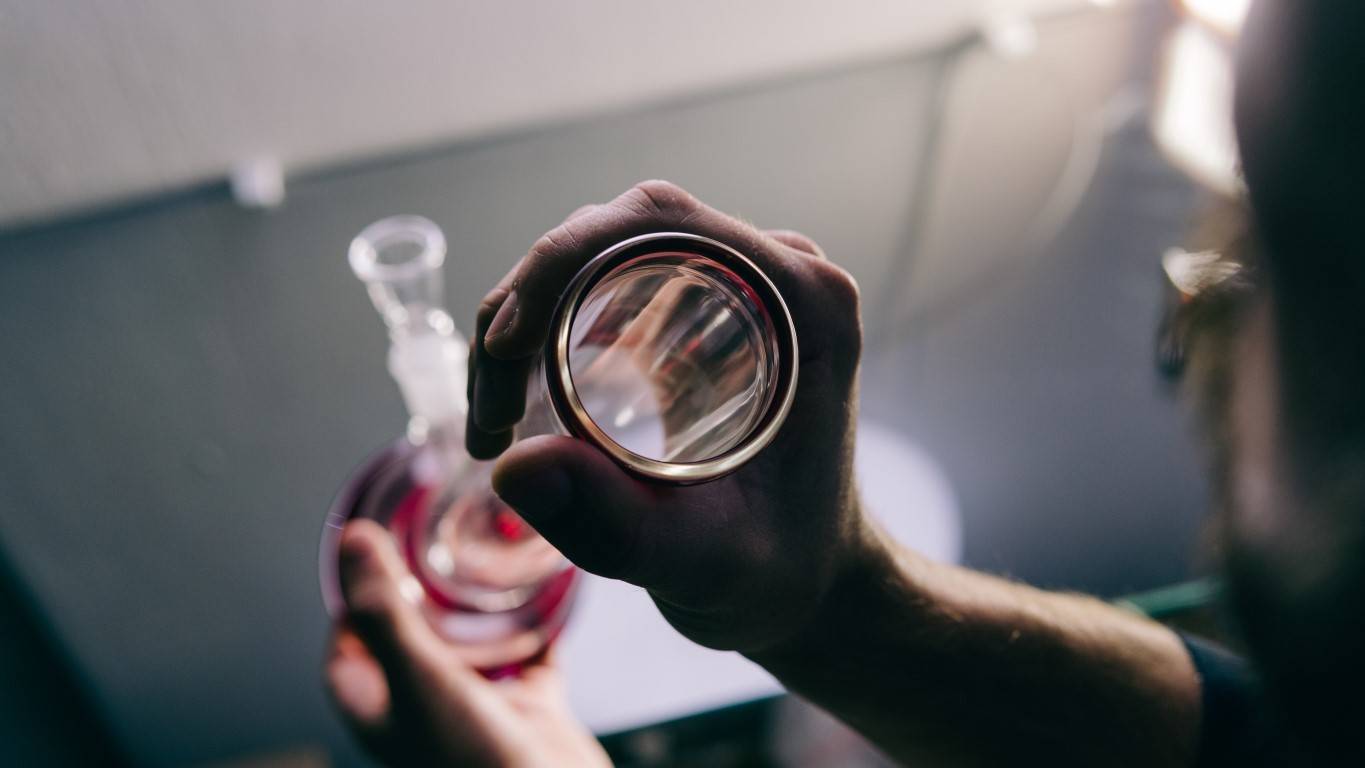 Performance
After lots of rigorous tests on scorching summer days: the Boo Glass Glycerin & Gold bong definitely delivers. Just a couple hours in the freezer and it's ready to pop back on with the help of a keck clip. Then it's nothing but massive clouds that exhilarate like a trip through the arctic. The 11-inch size makes this pipe perfect for solo and passable pleasure -- though three may be a crowd for ol' pro tokers.
The popular 14mm, 45-degree joint size is great for long-term satisfaction. It means the dry herb slide is easy to replace after your butterfinger friends it shatter; and it's easy to upgrade with badass ash catchers that keep it extra squeaky clean.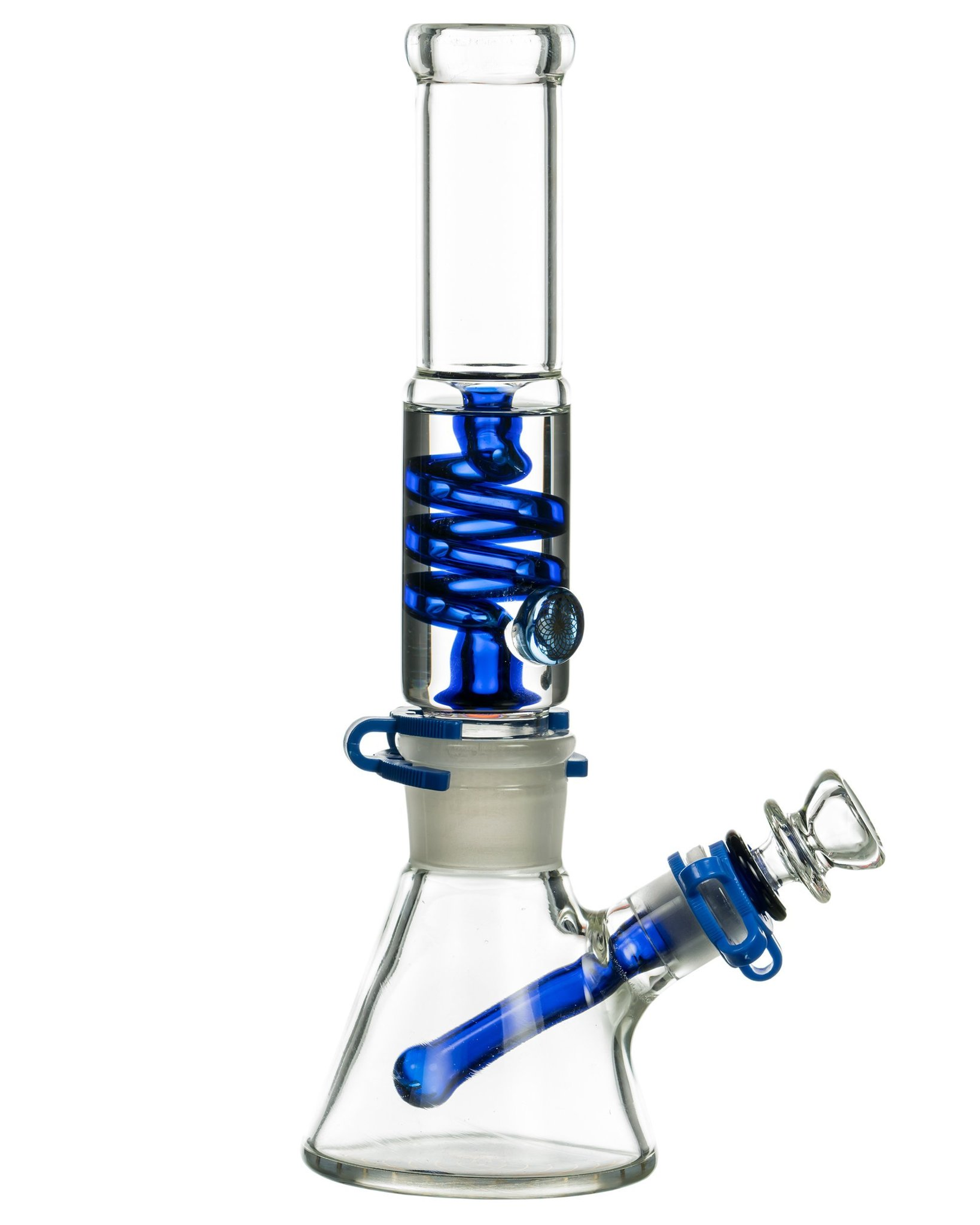 Overall: A Big Rip With "Cool" Features!
There are no downsides to this piece. The keck clips are an ingenious method for connecting modules and the glycerin chamber keeps the rips cool and constant. The ability to easily clean the bong with minimal effort can't be said of most pieces, and over time it pays off. This is a wonderful piece for those new to glassware as well as seasoned users.