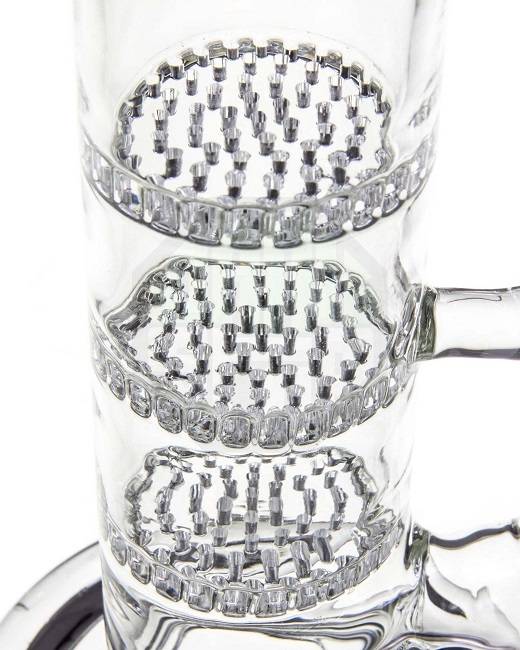 10 Inch Tall Water Pipe

Borosilicate Glass

3 Honeycomb Percs

90-Degree, 14mm Female Joint

2-Prong Dewar's Joint

Stemless

7mm Thick Glass Mouthpiece

32mm Diameter

3.25-Inch Wide Base
(5mm Thick)
Three tiers of honeycomb percolation cleanse every inhale with impressive hydrodynamics. The natural feeling mouthpiece measures 32mm in diameter, while the stable base at the opposite end measures 3.25 inches and 5mm thick. The narrow neck enhancement creates an eye-catching silhouette with a futuristic feel.
Take your choice between clear, green, blue, and black glass accents to suit your personal style.
ASH CATCHERS FOR THIS PIPE: