If you're looking for an intriguing way to spice up your "wake and bake" sessions, consider munching on a serving — or two — of avocado toast with savory cashew-basil pesto.
The vegan recipe is bursting with nutrition. Cashews, for instance, are packed with vitamins E and K and are rich in copper, selenium, and zinc. Basil contains anti-inflammatory properties, has been proven to fight cancer, and combats stress by acting as an "adaptogen." Finally, both spinach and garlic support a healthy immune system and lower cholesterol levels.
To infuse this recipe, you will need to make a batch of herb-infused olive oil.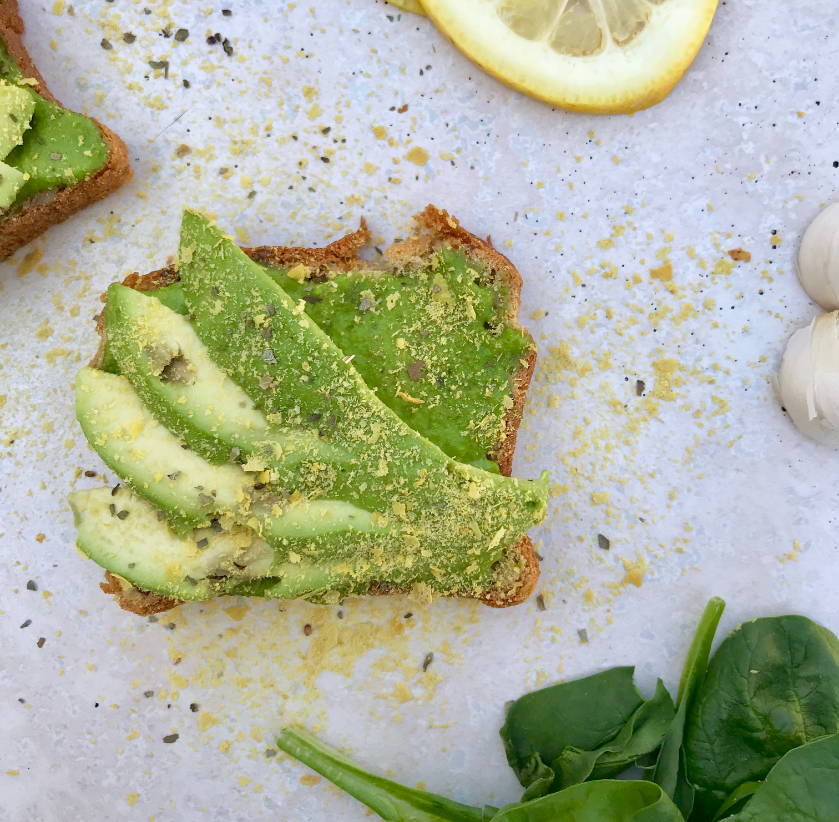 420-Friendly Avocado Toast & Cashew-Basil Pesto [Vegan]:
Serving Size: 1-2
Preparation Time: 15 minutes
It's a quick and easy one, so grab your favorite culinary companion to savor the flavor of this scrumptious recipe morning, afternoon, or midnight!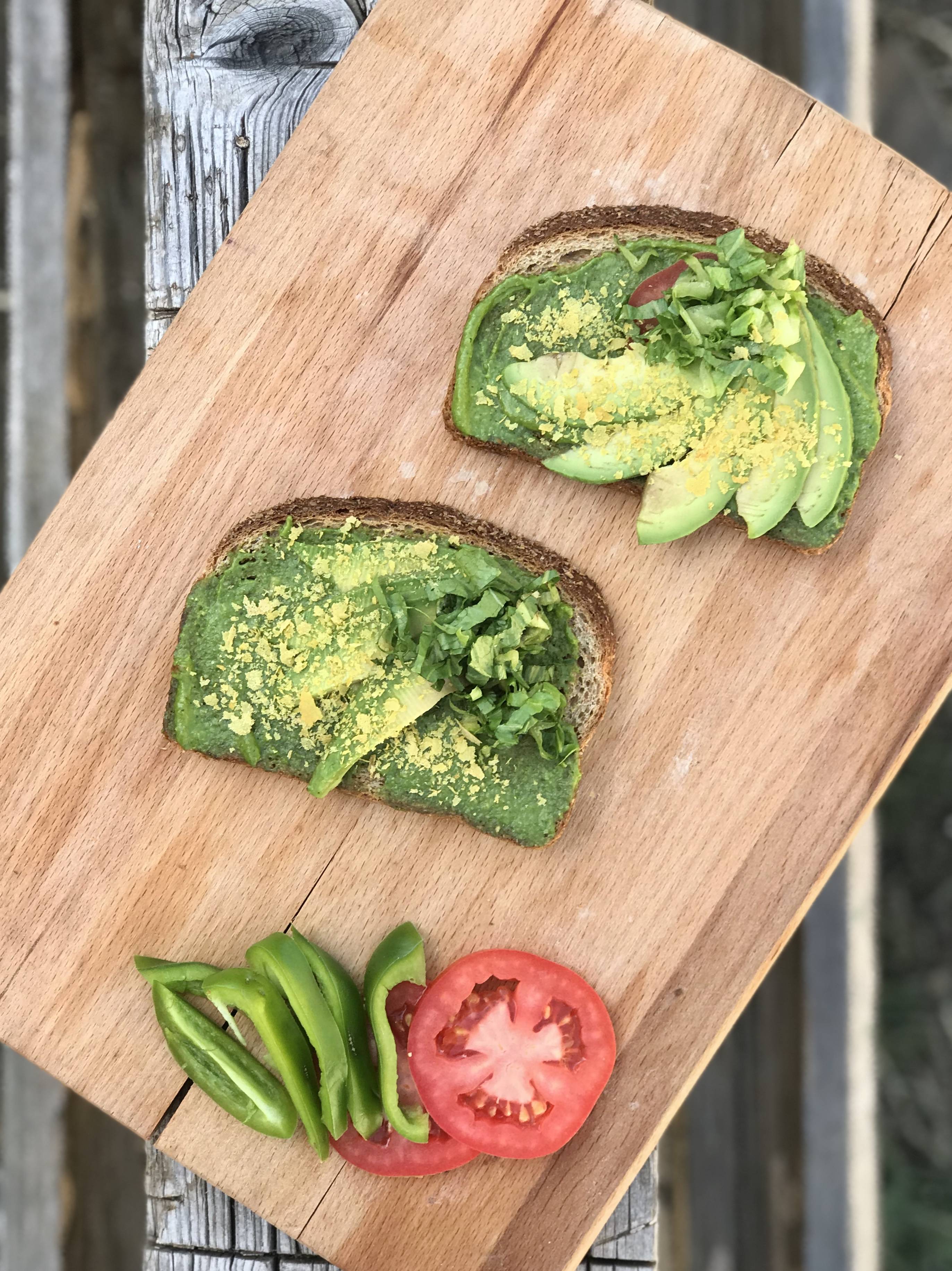 Ingredients:
2 cups cashews
2 1/2 cloves garlic, minced
1 1/2 Tbsp lemon juice
1 tsp sea salt
1 3/4 cup basil (packed tightly)
1/2 cup spinach
2 Tbsp herb-infused olive oil
1/2 cup nutritional yeast
2 pieces of bread, toasted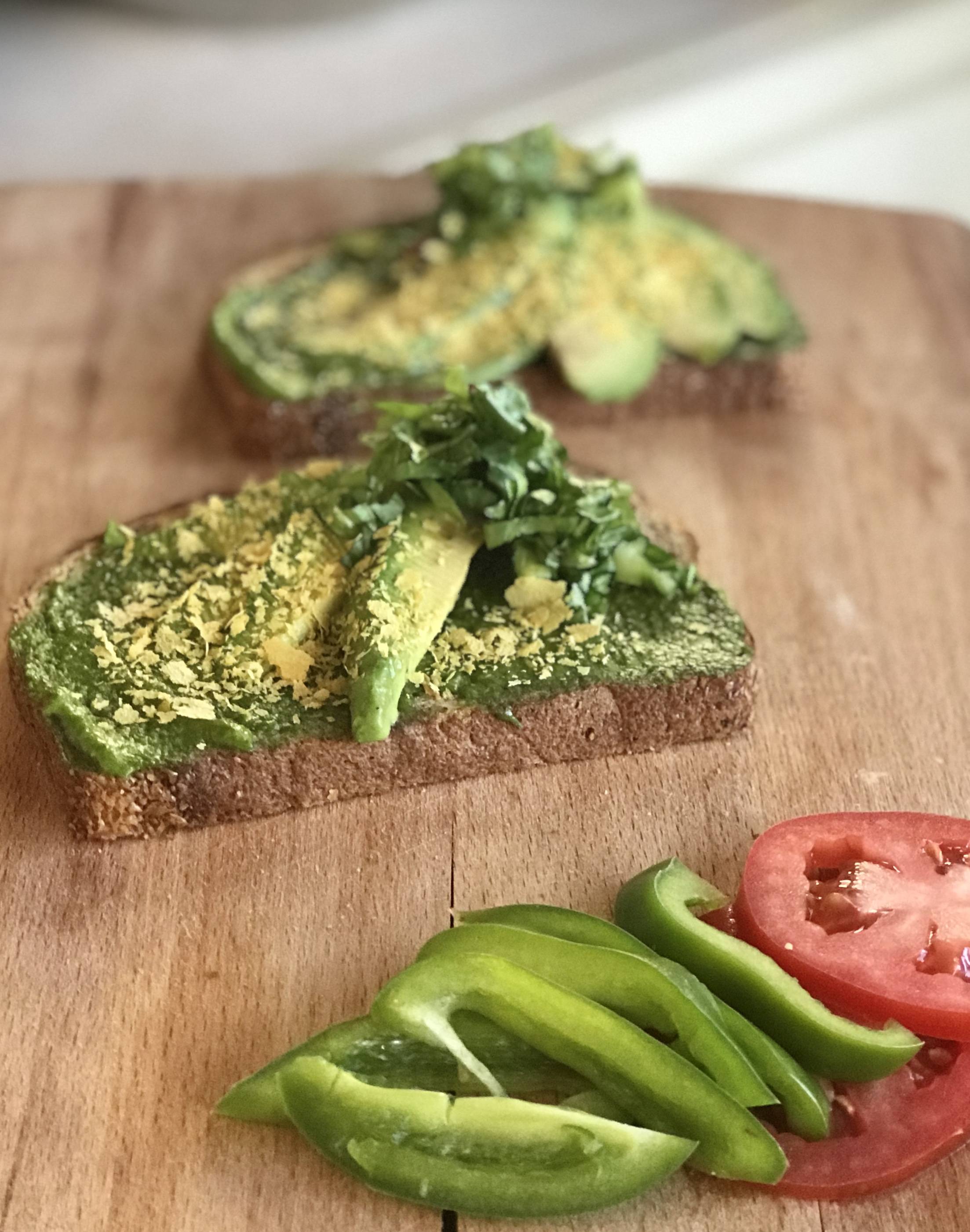 Directions:
In a food processor, grind cashews until they turn into a powder.

Add minced garlic, 1 and 1/2 Tbsp lemon juice, sea salt, and nutritional yeast. Pulse 1-3 times.

Continue to pulse the mixture as you add basil, spinach, and olive oil in increments. You want a crumbly and slightly wet pesto. (If you don't have a food processor, you can blend the ingredients together; this will change the texture, however)

Transfer the pesto into an airtight container. It will store up to two weeks.

To serve, toast two pieces of bread in a toaster. You may option the pieces of toast with infused butter or coconut oil (optional) before spreading the smooth and decadent pesto on top.

Decorate the toast with avocado, sprouts, and tomato. Enjoy!
Did you enjoy this recipe? Comment your thoughts below and share it with your friends!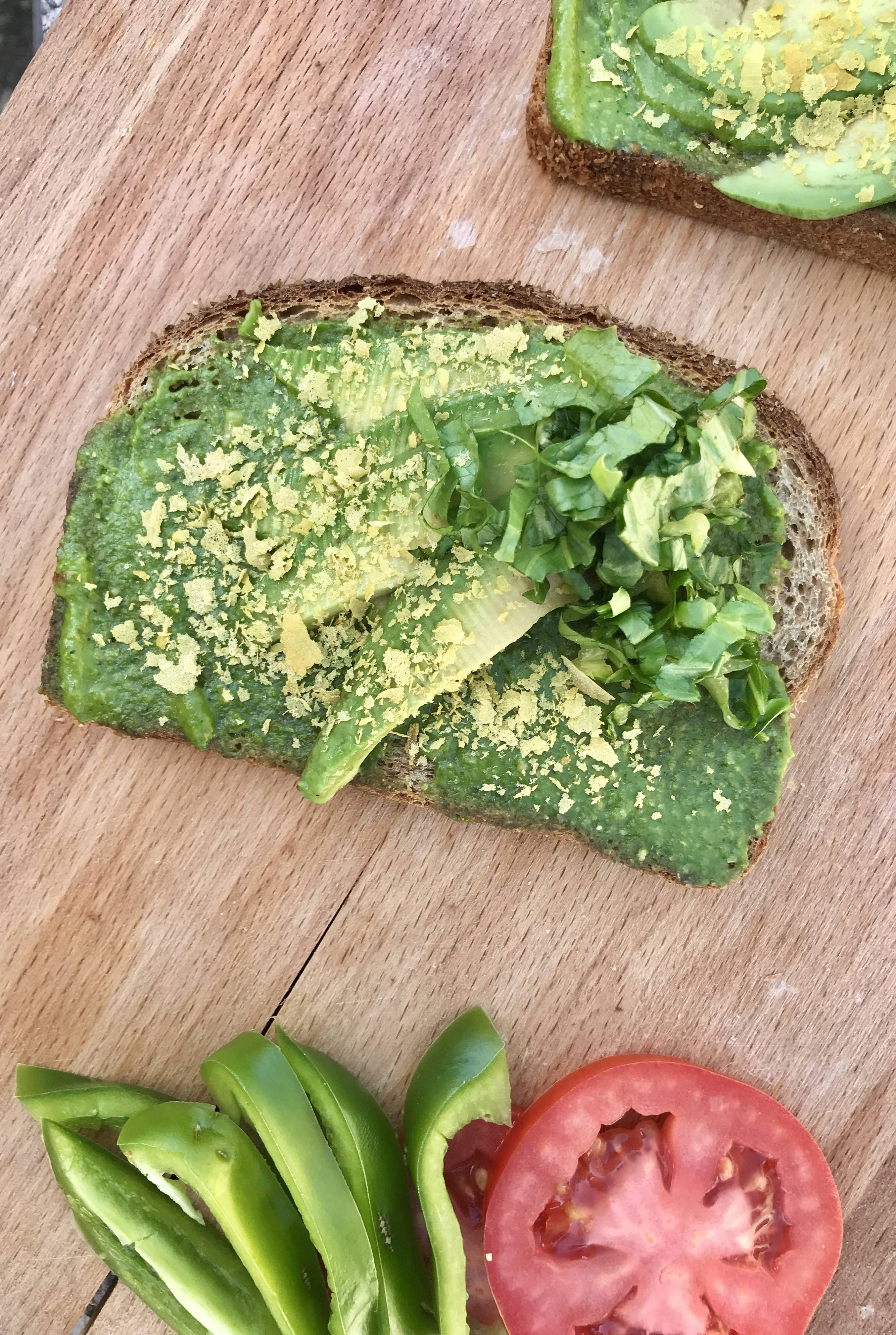 ABOUT THE AUTHOR