We're pretty sure, by now, you've vaped. I don't know about you. But, personally, I'm a fan. I think it's a great way to enjoy a bit of herbal refreshment on the go. But, nothing beats a desktop vaporizer when it comes to full-bodied flavor and massive clouds! If you aren't familiar with these tabletop treats, read on!
(If you are, feel free to skip ahead to our list of the most badass desktop vaporizers on the market today!)
Desktop vaporizers were the precursor to the those ultra-portable, handy-dandy vape pens we've all come to know and love. When these bad boys first hit the market, herb fans around the world cheered. Years later, we're still in awe. But, don't let their appearance intimidate you. They may look scary but, we promise they're as gentle as snowflakes.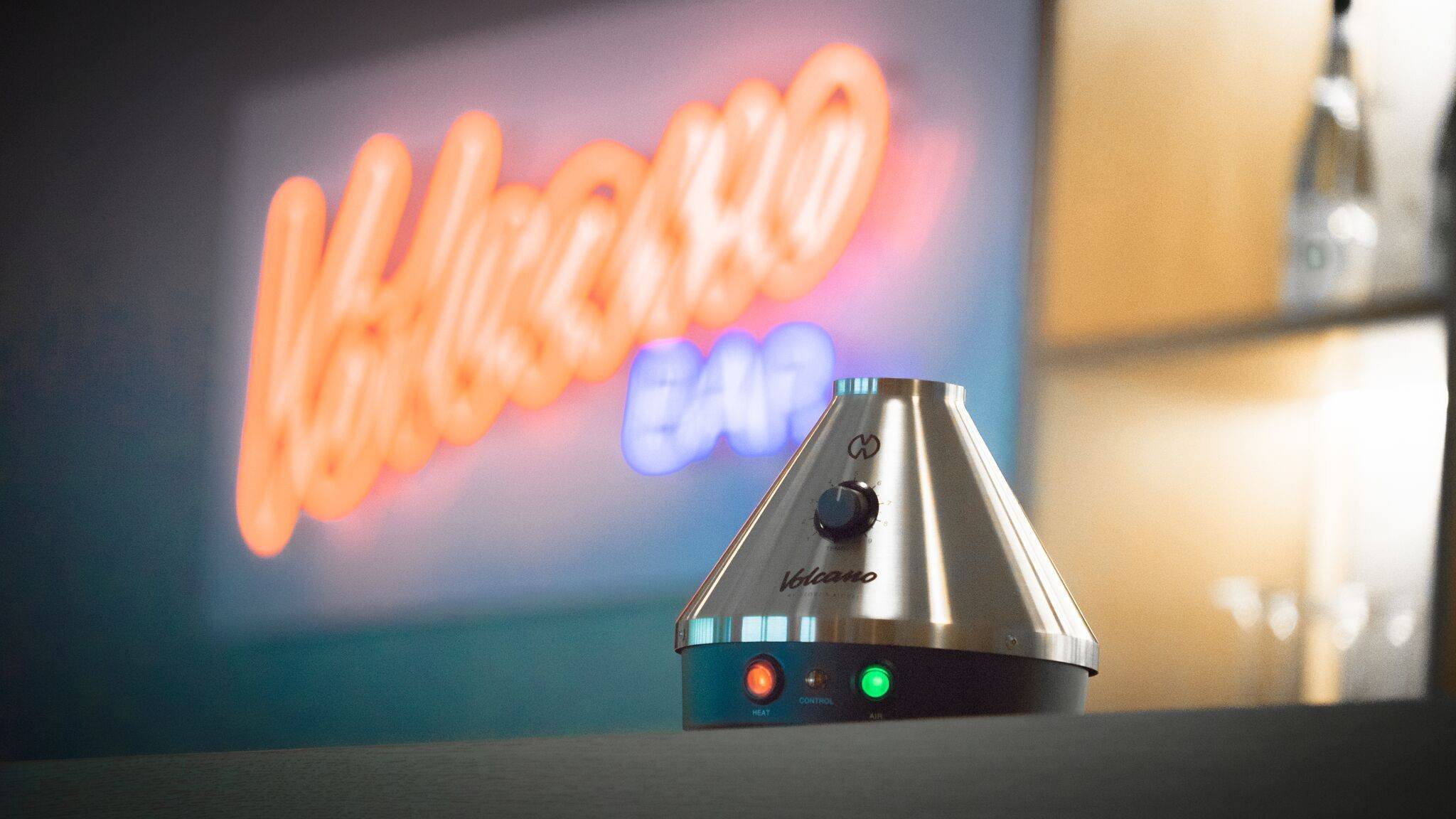 Quick Hits On Stationary Vapes:
● Zero dead batteries. If you've got a plug, your good to go.
● Unrivaled vapor clouds. For real, we're talking serious clouds.
● No more hot, burnt tasting vapor. Ew!
● A consistent toke every single time. Yay!
● Easier to use. Once you get the hang of it, you'll fall in love.
With so many desktop vaporizers on the market, it's easy to get overwhelmed but, don't cheat yourself out of a stellar experience by giving up so soon! Let's take a look at the different types of desktop vaporizers available, and what makes them different from one another.
---
Types of Desktop Vaporizers: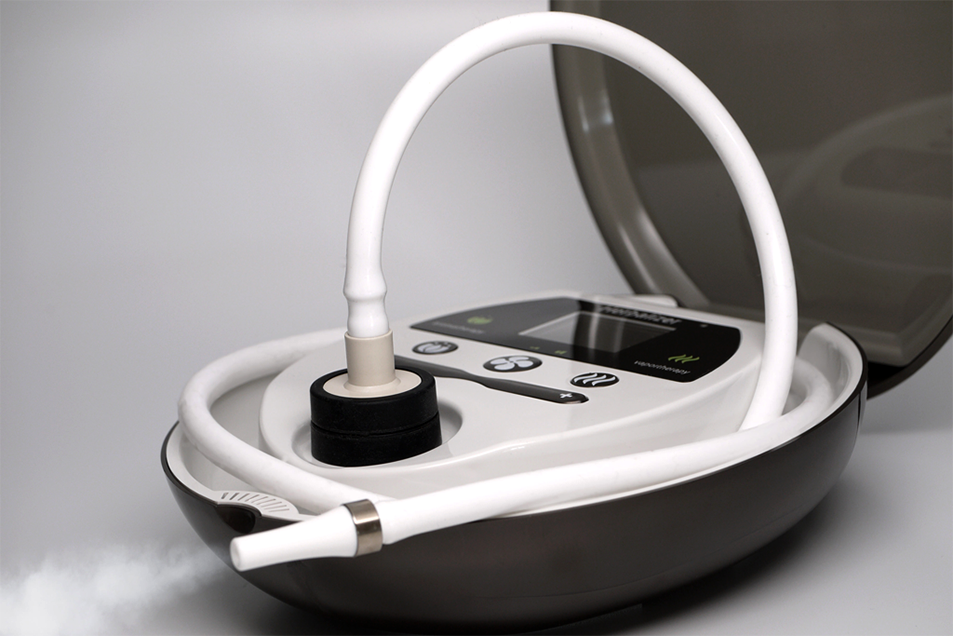 WHIP VAPORIZER - These vaporizers use convection as a means of heating your herb while utilizing an attachment called a whip. This piece has three necessary components. The wand, which is usually made of glass, is the part where you put your herb. A commercial-grade tube and a heavy-duty glass mouthpiece make it easy to pull in a steady stream of vapor at precisely the right temperature. Whip-style vaporizers are perfect for anyone who wants something a less technical. Although it's one of the most affordable styles of desktop vaporizers, it won't disappoint.
The Whip Vape to Know:
Originators of the first whip based vapor box, Vapor Brothers is a name you can trust. These guys know their vape! Their iconic angled box combined with the glass on glass whip handpiece has made the VB1 a favorite among desktop vaporizer enthusiasts around the world. Super easy to use, this desktop vaporizer heats up in just minutes.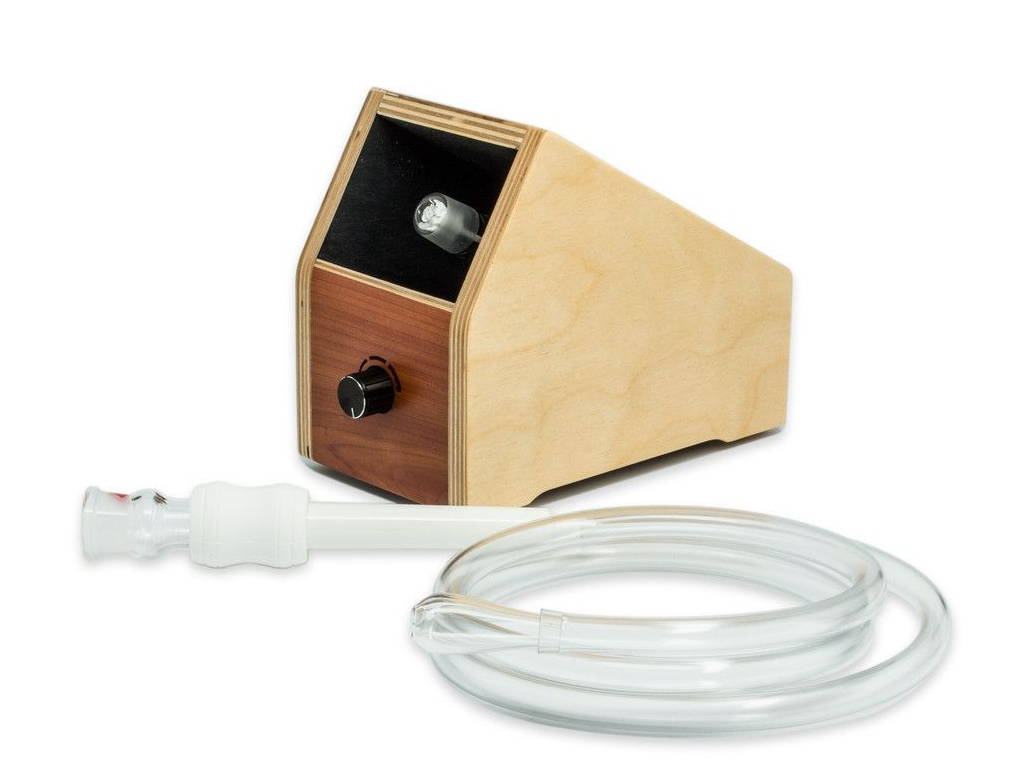 Naturally vented, this vaporizer is carefully designed with non-toxic inhalation in mind. This little powerhouse is no wimp, either. Made of high-quality materials, it will stand the test of time. Its limited lifetime warranty makes us yell, "Hell yeah!"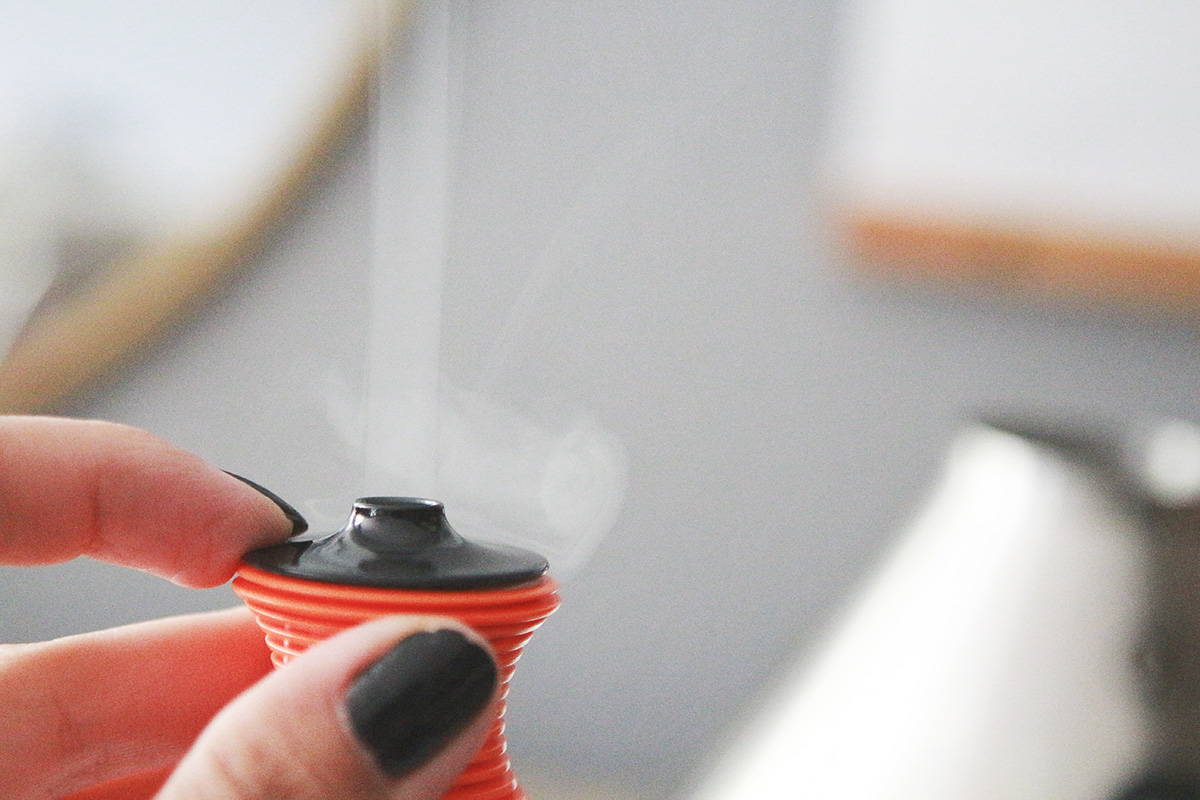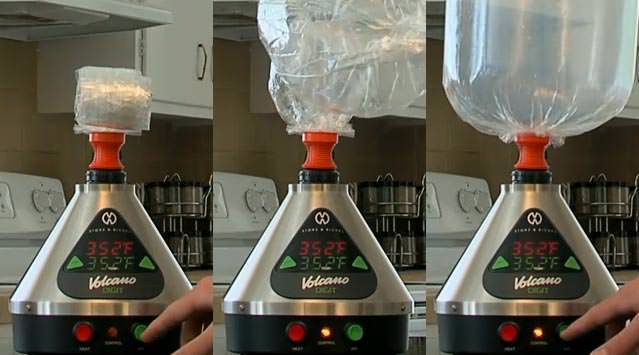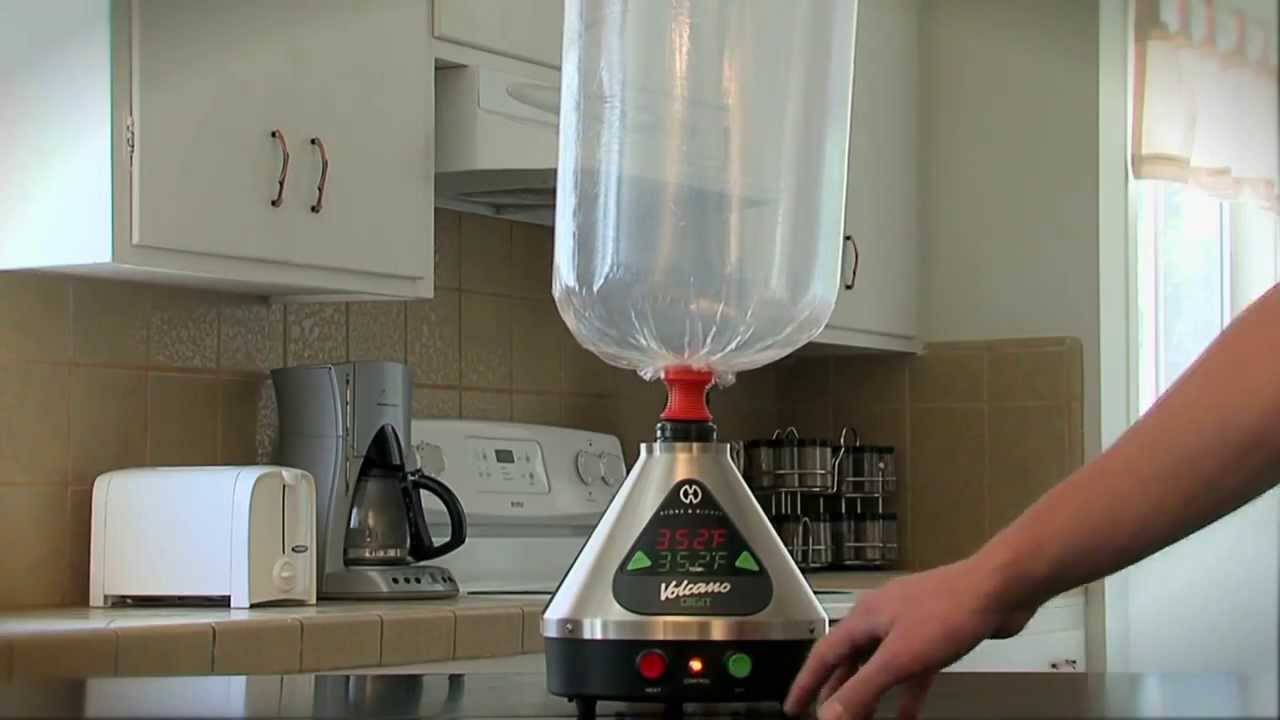 BALLOON VAPORIZER - Powered by a forced air vaporizer, this style is famous for creating consistent, tasty vapor. Through convection heating, just like the Whip-style, warm air floats through your dry herb or concentrates rather than through combustion. Most forced air vaporizers use a fan to get the air flowing through your herb, moving the vapor into a balloon or bag. Balloons, or bags, can be cut to accommodate both short sessions or invite some friends over to share in the fun. When it comes to a group sesh, these are an excellent choice.
The Balloon Vape to Know: 
The Volcano (pictured above)
The innovator itself! This one will appear on our Best of the Best list. Why are we mentioning it twice? Because there really is no better balloon vaporizer than the original Granddaddy of them all! This mighty icon has been the standard in balloon bag vaping for almost two decades. Coined the "metal cone," the Volcano delivers pure, clean vapor from either dry herb, concentrates, spices, and even essential oils. Want to know more? We'll give you some more deets down below!
WHIP AND BALLOON COMBO -  Some desktop vaporizers offer both bag and balloons, or "dual-functionality," if you want to be fancy about it. With these combo vaporizers, you have the option of both a traditional whip system, as well as a balloon bag system. These are a fabulous choice for anyone who enjoys long sessions alone, but still, likes to entertain now and then. Although these can cost a bit more, you get the best of both worlds.
The 2-in-1 Vape to Know:
Vapir Rise
Okay, we're kind of cheating on this one. The Vapir Rise 2 will be making an appearance in our best of the best list. But the truth is no list would be complete without giving a nod to the original! Compatible with dry herbs & concentrates, this baby promises some of the highest quality hits, you'll ever taste. With a built-in fan to assist in blowing out vapor, this classic desktop will blow your mind at a price that won't!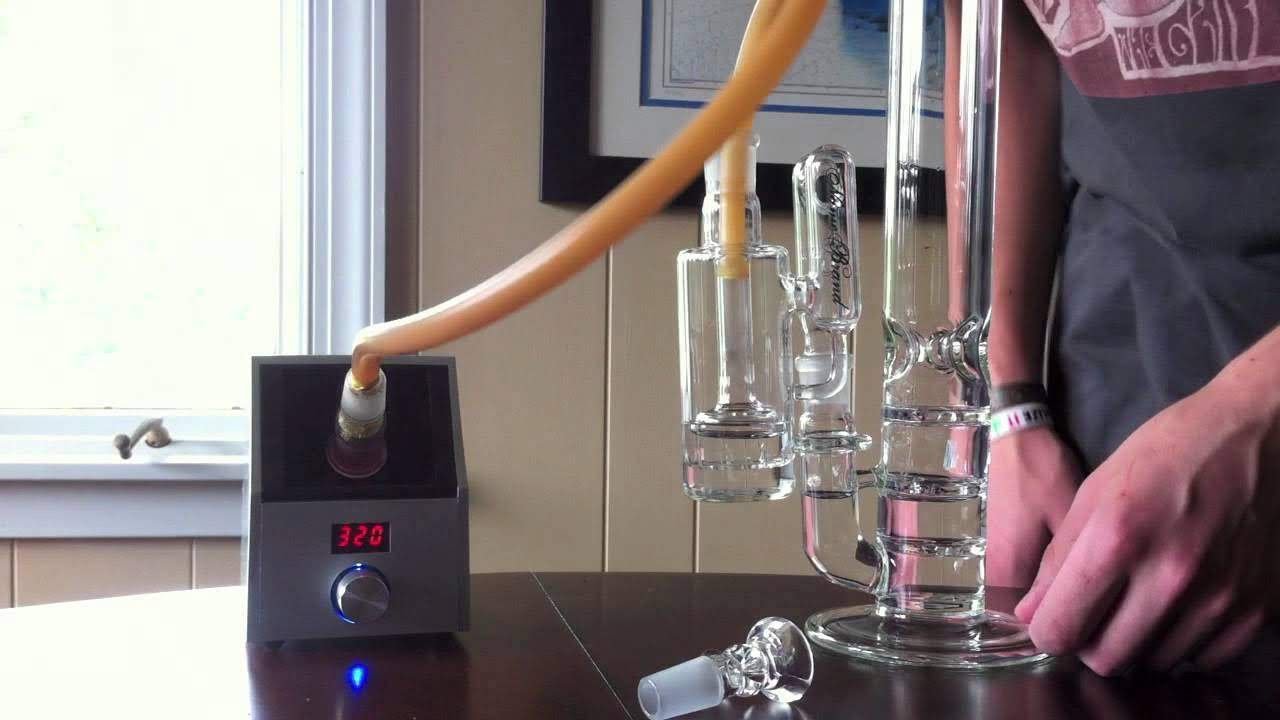 WATER PIPE ADAPTOR - If you're a bong-hitter, like myself, who also loves to vape - this may be what you're looking for. Although I love my traditional water pipe, let's be honest, bongs can start to stink after a while. That's all thanks to combustion. A water pipe adaptor is an extra piece or fitting, that works in conjunction with your water pipe, turning it into a high quality, desktop vaporizer. Turn your dry herb and concentrates into flavorful water filtered clouds with a simple attachment.
Vape to Water Pipe Attachments: Coming Soon
Subscribe to Boo's Newsletter to Find Out When They Arrive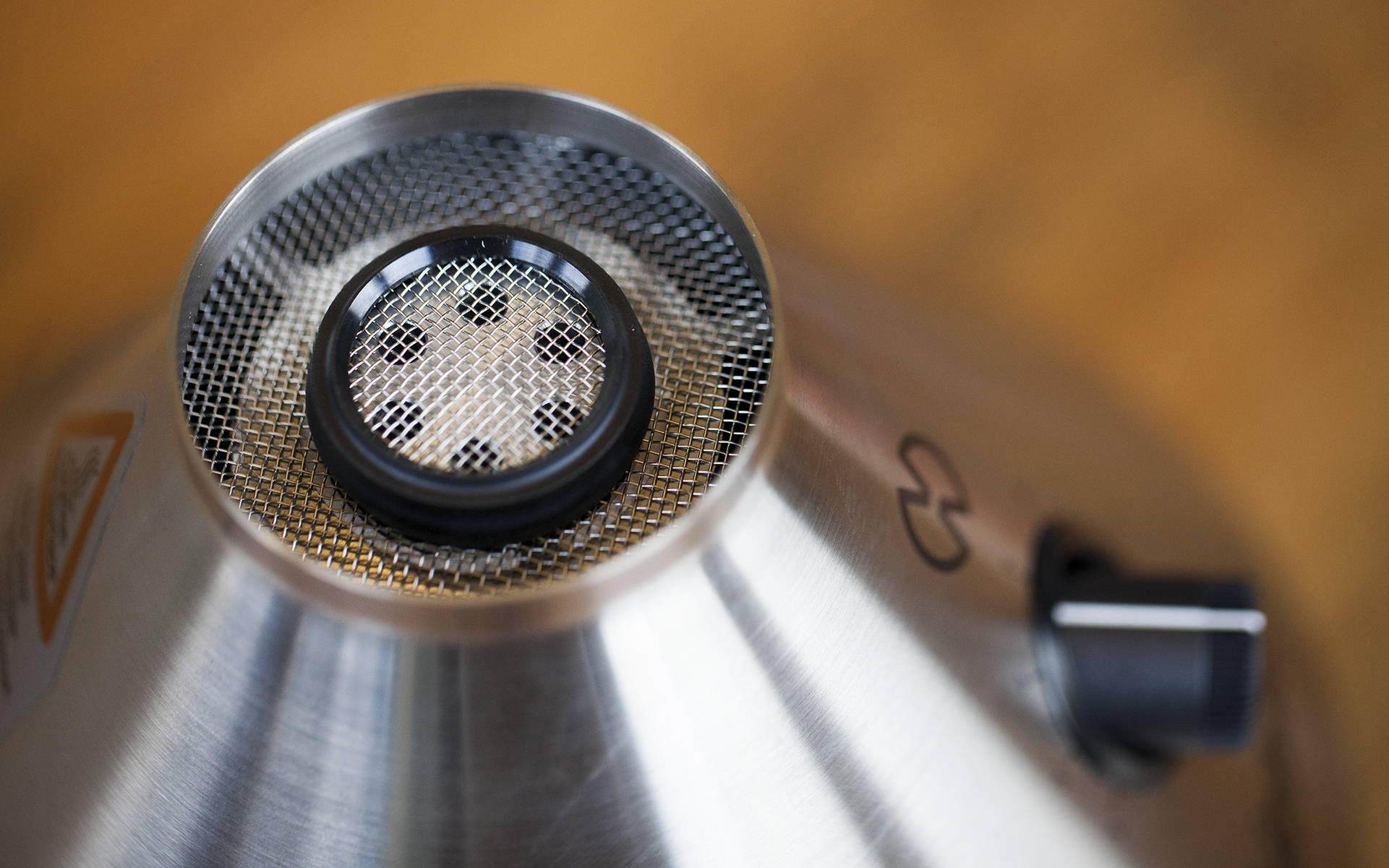 "What materials can I use in my desktop?"
First, it's crucial you check the specs on the vaporizer you have your eye on. Make sure you know if it's compatible with dry herbs, oils, concentrates, and essential oils before you try it. These vaporizers are an investment that will last you for many years, and you don't want to throw your money away because you didn't read the device's capabilities. (I might be speaking from experience on that...)
Thankfully, most high-end desktop vaporizers these days can handle dry, ground herbal material, as well as concentrates. Many desktop vaporizers use a small pad that kind of looks like a teeny, tiny scouring pad. This is called a Liquid Pad. It works, just as the name would suggest, like a pad to absorb your concentrate. This allows you to enjoy every last bit of that precious flavor. Many vaporizers, such as The Volcano, use traditional liquid pads, while some such as the Herbalizer have a custom styled liquid pad.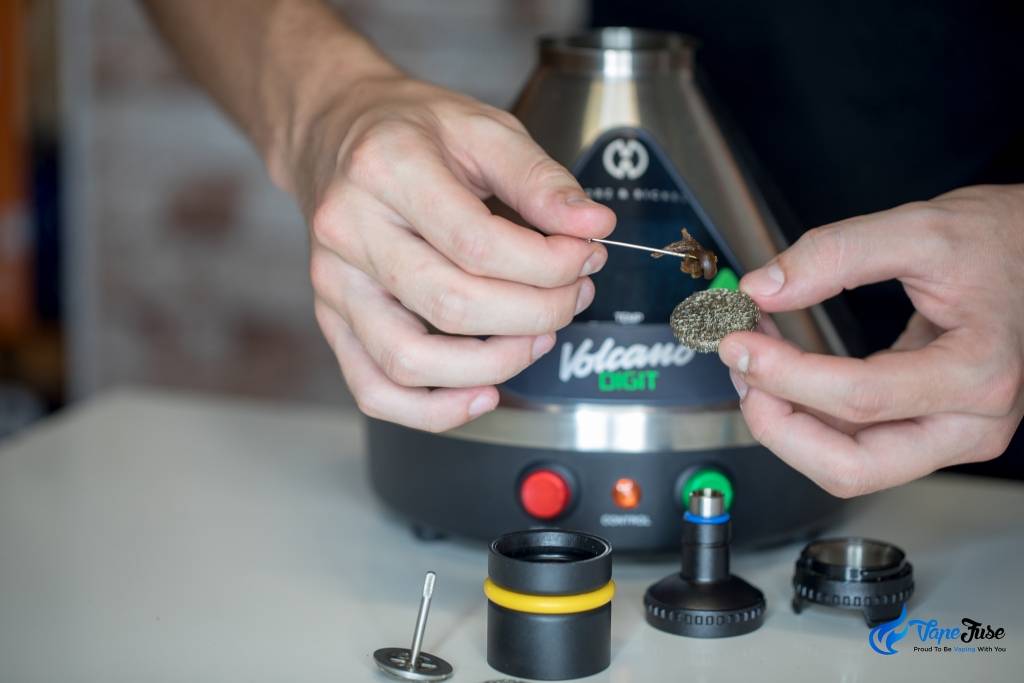 "So, how do I use a liquid pad?"
This is so easy, anyone could do it. Once you've picked out your concentrated strain of choice picked out, just drip or set the concentrate onto the pad itself. A good thing to remember is always to start small. Many first time dabbers ruin a great sesh by trying to start off with a dose that's too high. Scaling up is the best way to have an excellent vaporizer experience.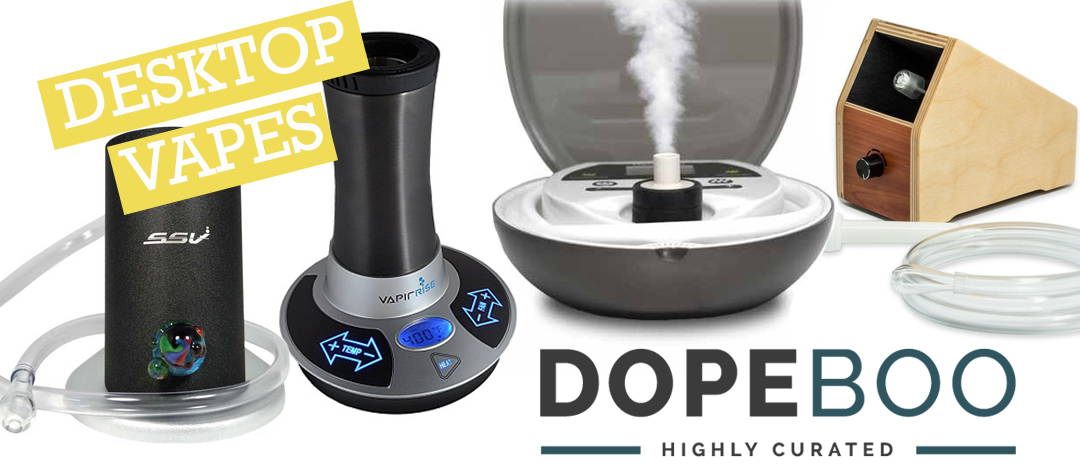 (Drum roll, please!) Alright, gang. Here's what the ultimate lineup of stationary vaporizers. . .
The Best Desktop Vaporizers of 2018:
Vapir Rise 2.0 Ultimate
The second generation Vapir Rise is one sexy little number that boasts ultra-quiet, forced air or non-fan functionality for those looking for a discreet desktop. With a removable power cord, the VapirRise 2.0 Ultimate is perfect for long sessions, there's no fear of running out of power here. There's also a multi-use adapter (sold separately) that allows up to four friends to finally get a taste of that strain you've been raving about! You can expect fantastic flavor from essential oils, dry herb, and concentrates alike. This commercial-grade stainless steel beauty supports both balloon and direct inflation and, hey! it comes included with a 2-year standard warranty, too!
---
The Herbalizer
Developed by former NASA engineers, The Herbalizer is still touted as one the best vaporizers on the market. This egg-shaped vaporizer uses a halogen light bulb as it's heating source. This is something very few vaporizers on the market do. This Whip and Balloon combination allows you to choose your delivery system, creating hellacious clouds and ultimate flavor of your dry herb, concentrates, or essential oils. Heating up in just 15 seconds, the temperature will always stay precise. Although a bit of an investment, The Herbalizer will produce clean tasting, smooth vapor for years to come.
---
Okay, this is a name you're already familiar with. There's a reason everyone talks about this desktop - because it's one of the best damn vaporizers on the market. Period. Whether you grab the Volcano Original or the newer Volcano Digit, you're sure to fall in love instantly. The subtle differences in the two are merely temperature variation and whether you prefer bi-metallic thermostats with a rotary dial or LED touch control. Either way, this thing rocks.
---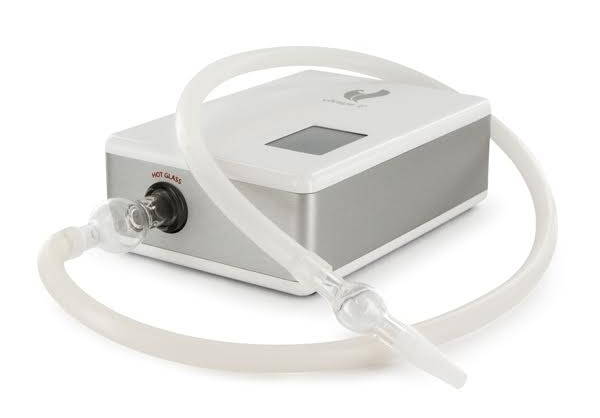 ViVape
The original ViVape is still a favorite among vapors everywhere, even though there is a newer model. Much like the Volcano Digit, the ViVape 2's most prominent feature upgrade is an enclosed glass LED display and an updated heating element that work to ensure temperature accuracy. Even though you can only fill it with flower, don't worry. You'll be ready to rip in ninety-seconds. Both the original and the ViVape 2 are dual delivery desktops. You also won't wake Grandma with this thing, either. Vaporfection are masters in the art of silent vaping. This is simple, effective vaping at a reasonable price.
---
Colorado's own, 7th Floor has been at the forefront of the vaping scene for quite a while now. These cats are putting out some quality gear. The classic Silver Surfer is a desktop you're bound to repeatedly see on the tables of true dry herb connoisseurs - and just like our previous two vaporizers, the Silver Surfer has an upgraded sister. The Super Surfer features glass on glass construction and a convective heating unit. The angled design of the heater-cover to wand connection stops those annoying accidental mishaps. Famed in-house glassblowers, Elev8 have given the original Silver Surfer a make-over and we're head over heels about both versions. Head over to Elev8's YouTube channel for tips on how to cook with your Super Surfer!
Thanks for reading, have a Dope day!